Hype Hype Hype Hype alright am stopping! But if you're keeping a tab on the latest smartphones then you would have heard of one of the most trending hashtags – #Hype. The OnePlus 2 has to be, the successor to the highly popular OnePlus One – a phone that took the world by a storm with its performance across multiple departments and coming at a price of lesser than 400$ and why not it flew down with Cyanogen OS and people did not have to root their phones to get this.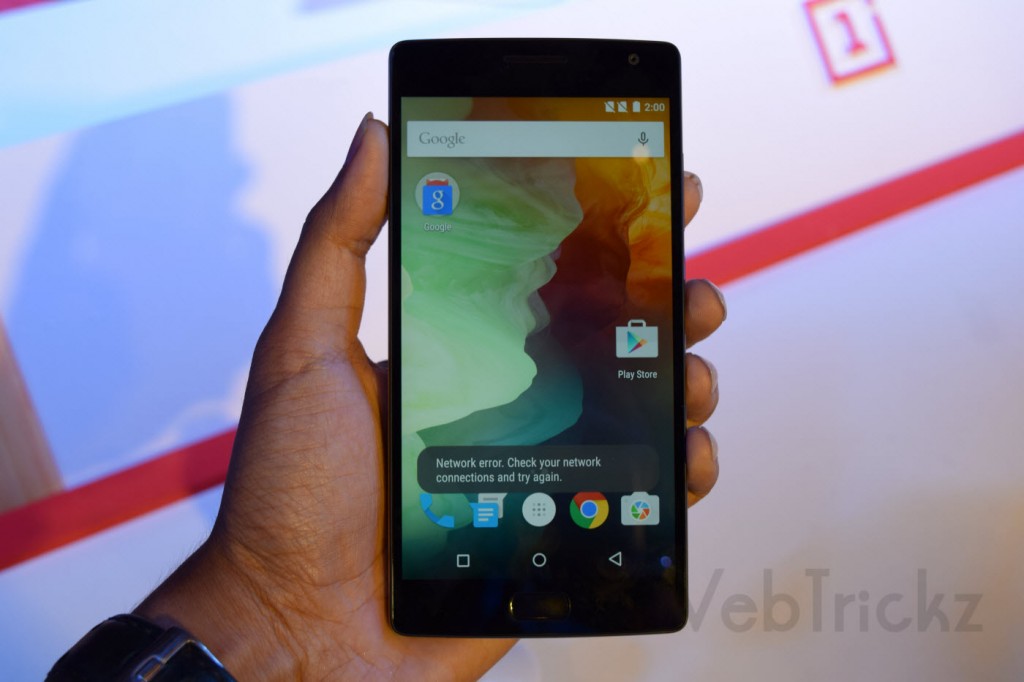 But over the 12 months, a lot has changed. Break up with Cyanogen, OnePlus's own Oxygen OS and so on. This year brings what OnePlus wants to call a 2016 Flagship Killer in the form of the OnePlus 2. Is it truly that or just another marketing like to gather more attention? How does it compare with the OnePlus One? Does it make sense to upgrade? We try to answer these and more in our detailed review after having used the phone for almost 3 weeks now, ride on.
By now there is tons of information already on the OP2 (yeah let's call it that now 🙂 ) but it is still so hard to make the right call with other phones coming up. So let's make it easier for you to put our thoughts in reviewing the device into some commonly sought around departments and also compare it with the OnePlus One side by side and by this we hope you will make the right call:
Design:
OnePlus 2
Once you start calling a phone flagship killer you need to have some metal in it and that is what OnePlus has done here. An all-new metal alloy frame goes around the phone. The phone is now an all-new original design. The OnePlus One followed the same design as the Oppo Find 7, coming in from its mother company OPPO. But the OP2 is curvier compared to the OnePlus One on the edges and has the following changes:
Volume rockers and power button, all come onto one side now. The buttons have very good tactile feedback and are made of high-grade metal.
The speaker grill at the bottom has bigger holes now and starts looking like the one on the iPhone! Good looks and we don't complain
There is a 3 step slider button to manage notifications on the left side – the first smartphone to have this kinda feature which we think is cool
The camera at the back comes below the dual-LED flash and also has the hardware for laser autofocus. Looked ugly on the first go but we got used to it and doesn't bother us anymore
The same sandstone back but this time the back cover is super thin and is easily removable. OnePlus has lots of replaceable options here you can go for
Swappable Covers (in order) – Sandstone Black (default), Kevlar, Bamboo, Black Apricot, and Rosewood.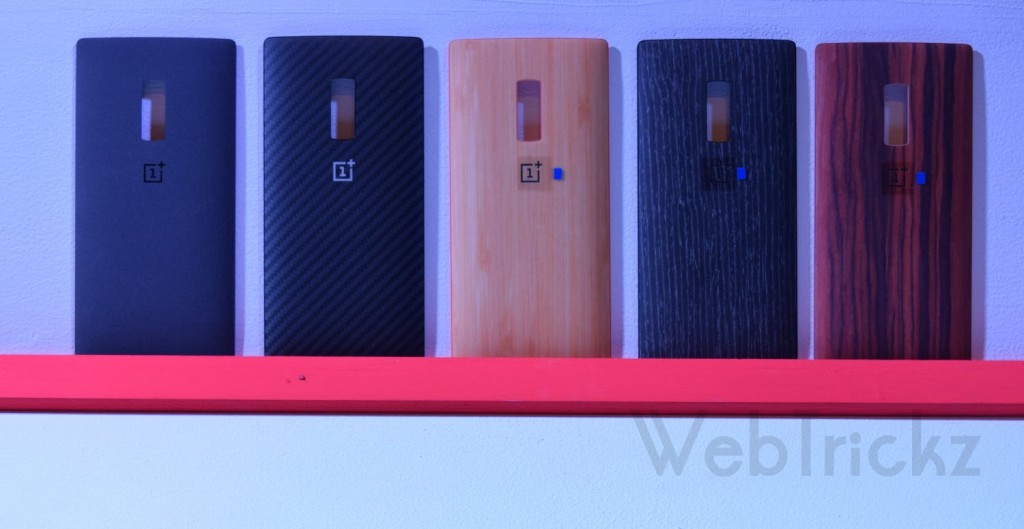 Overall the phone looks good if not something that will blow your minds off. Of course, it's a tad heavier but fits well into the hands, thanks for the slight shortening in the dimensions.
OnePlus 2 Photo Gallery – 
Vs OnePlus One:
Volume rockers on the left and power button on the right, doing a single-handed screenshot on the OnePlus One was much easier but that is just us nitpicking.
The phone coming at 5.5 inches is a tall phone but the OP2 feels a whole lot heavier though technically it is not
The Sandstone finish is better on the OP2 and looks to last longer
The sim tray is easy to handle and one does not have to remove the back panel to manage the sim – for some this can be really painful and especially when the back panel on the OP2 is so thin
Performance: 
OnePlus 2
Usage, Gaming et all: Snapdragon 810 64-bit chipset coming in with 8 cores and slightly underclocked at 1.7 GHz with 4 gigs of RAM and 64 GB internal memory – that is a freaking monster set up! though the processor is underclocked the OP2 just takes in anything you throw at it and we are not mincing words here. Heavy multitasking or high-end gaming even on extended duration posed no issues to the phone but during extreme gaming for almost 2 hours did make the phone do a millisecond stutter twice but apart from that it's a monster.
Now, this leads us to the most infamous character of the SD 810 – overheating. Truth be told, the OP2 has metal frames and these do get warmed up even when you browse for 15-20 minutes or do heavy downloads forget heavy gaming. This does get uncomfortable. We have seen the same with the Xiaomi Mi4 that has lots of metal in it. But there was never a case where the phone overheated to cause scares and such. We must admit that OnePlus has worked well with Qualcomm to get a fix on the overheating issues to a certain extent.
Fingerprint scanner: While many have complained that the FP scanner is a hit and miss, it worked flawlessly for us. Of course, there were 2-3 times a day when it would go numb and an additional attempt was necessary but that is due to the bad design of placement – the FP scanner stays at a depth and not on a protruding button. Also, it is the way in which you program the scanner and later use it. An OTA update came up and it improved the performance
Calls and Signal Reception: The voice quality on the OP2 is much clearer, crispier and thanks to its better signal reception ability.
Battery: Disappointing, highly unreliable, and inconsistent. At times there is a 20-40% drain when kept idle overnight which is bad. The OS is simply not managing this well and thankfully we are told there is a major update coming up in few weeks that will fix this. The maximum screen on time we ever managed was 3.5 hours with few tweaks and a mix of WiFi and 4G.
Multimedia: Disappointing – the sound on the loudspeaker is simply not loud enough and do not expect a mind-blowing experience for gaming or movies or songs. However, the screen itself is a peach. Of course, it's not 4K or QHD but it delivers a very good experience.
Vs OnePlus One:
Well, to be with the One never had any issues with the performance! If you use both the phones with the same work thrown at them you will hardly notice any difference though they run on different OS. We feel it will not be a quantum leap here
We had compared the Xiaomi Mi4 and the OnePlus One back in the day and we had pointed out that the signal reception was bad when compared to the Mi4 and we are happy to see the improvement in OP2
The One is a battery life king. It may come only next to the Moto Turbo but still at the price point offered its unbeatable
Camera: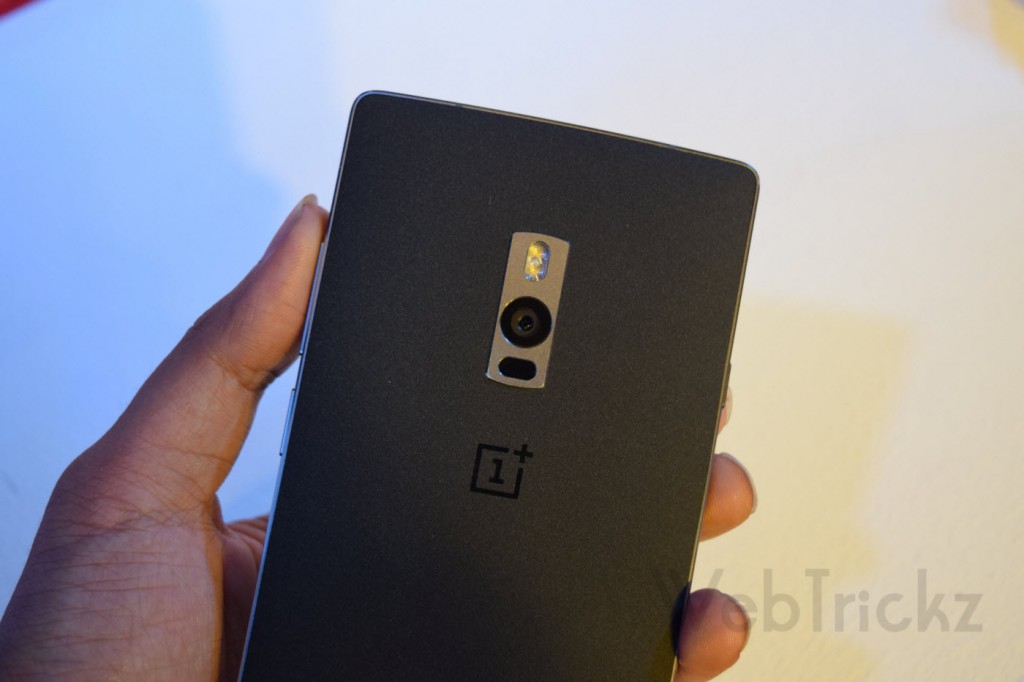 OnePlus 2: Omnivision 13 MP camera with Optical Image Stabilization and laser autofocus – the trio delivers some really good pictures and is better than the ones coming from the OnePlus One. Daylight pictures come good with lots of details and the dynamic range is handled very well but one can tell of the over-sharpening. The HDR, Clear, and Auto modes are the only options while the Manual mode is to be pushed in the upcoming OTA. Pictures in low light take a longer time to be processed and are not as impressive as the other flagships.
But the camera app is a disaster. Too slow, too barebones. When you're calling a phone a flagship killer it better perform well especially with laser autofocus and all that. Yes, the focus is quick but it fails badly when doing videos. 4K recording is just OK. The front 5MP camera too is just OK and nothing much to write about.
Here are some samples:
See the cameras on the S6 and G4 as one level at the top and then from the OnePlus One at some level down below. The camera on the OP2 comes somewhere close to the midway between the levels.
Vs OnePlus One: Though the stock camera was a hit and a miss many times and very poor in low light conditions and very slow HDR mode, if one were to load the phone with the ported camera app from Color OS and you can do wonders with the OnePlus One, and at times better than the OP2. So it's not that much of a jump as the OIS is not as great as it should have been claimed to be
Operating System:
OnePlus 2: Oxygen OS 2.x runs the OP2 and to be honest it is nowhere near what a flagship phone should run on. There is absolutely no optimization done for battery life and the phone more often than not just dies on you. Idle drain is high and just does not help. Having said that the OS is stable and never crashed on us. Useful features like the menus you get when you swipe left Shelf that displays recently accessed menus, changing the color tone of the theme, dark theme, gestures, using the FP scanner to launch the camera save the OS from looking barebones.
If only OP2 came with Cyanogen it would have smoked. But thankfully OnePlus has been pushing updates constantly and we only see this becoming better
Vs OnePlus One:
Cyanogen OS – do we need to say anything? Super elusive OS, tons of features, solid battery life. In addition to this, the One has nearly 20+ custom ROMs that one can try and their huge developer support makes it such a handy phone to have it tweaked the way you want.
Do I upgrade to OnePlus 2? –
No just do not do it! It is simply not worth upgrading to a phone at this point in time especially when there is no substantial jump in specs and an OS that is still in its beta phase according to us. Battery life is still a huge concern. OnePlus One is good to go for another year easily during which you may find a better one coming along or the Oxygen OS coming to a point where it matches Cyanogen (being optimistic here!). But if you're hard-pressed for an FP scanner then you may think about it.
Do I get the OnePlus 2? –
Well though it has advantages like a Fingerprint scanner, the notification slider button, decent looks, bang for the buck on the price, and a near stock Android experience but the lack of NFC, quick charge, terrible battery performance and an unfinished OS should keep you go for second thoughts. The next-generation Nexus 5 is due in a couple of weeks, the Moto X is already out and Xiaomi is due for Mi5 anytime now. We feel it is worthwhile to wait for 1-2 months and base your decision off better choices rather than jumping into it. By which time we can also assess how the updates would've improved the Oxygen OS too. And even if you did want to get the OP2, the invite system will ensure you scramble around to get your hands on it! Of course, the USB Type C seems to future proof but honestly, it's not the right time yet and you will end up spending a little more to get extra cables.
What is Good:
Build Quality
Notification Slider
Near stock Android experience
Periodic updates that fix issues
Good camera with fast focus
Display
Performance
Call quality
Back cover options
Price
What is Bad:
Terrible battery life
No NFC
No IR Blaster
USB Type C: getting extra cables may cost you some money + inconvenient
No Quick Charge
Very low loudspeaker and feeble vibrations
Thin back panel
Highly inconsistent hardware and software behavior
Unreliable OS
Invite system
Poor post-sales service
Awkward home button usage
Heavy