OnePlus is all geared up for the launch of the much-awaited OnePlus 5, which is scheduled for global launch on June 20th whereas the Indian launch will happen soon after on June 22nd. A lot of OnePlus 5 leaks and rumours have already surfaced, and Android Police later nailed it by leaking the official press render of the phone. Following that, OnePlus officially shared a glimpse of its upcoming flagship, and a fresh render courtesy of Android Central gives a closer look at the alert slider and elegant curves of the OnePlus 5. Until now, it's confirmed that the OnePlus 5 will be sold exclusively on Amazon.in in India without any need for invites and the sale will commence on the launch day itself at 4:30 PM.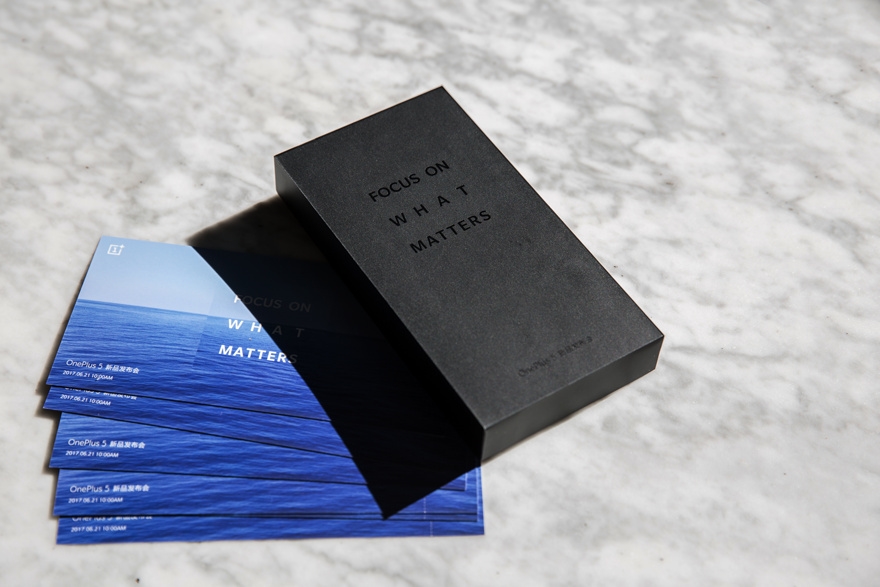 Turning the events more interesting, a Chinese site has now shared the press images of OnePlus 5 invitation cards that will serve as a ticket for fans visiting the pop-up events organized by OnePlus on June 21st. For those unaware, OnePlus will be holding pop-up events in several cities worldwide including New York, London, Paris, Berlin, and more. In addition to the launch invite, a black box is also included that reads "Focus on what matters". Inside the box, there is an elegant aramid fiber protection case for OnePlus 5 which looks similar to the Carbon fiber skin from dbrand. The case flaunts a OnePlus logo and attendees who buy the phone can snap on the free cover on their OnePlus 5 after purchasing it.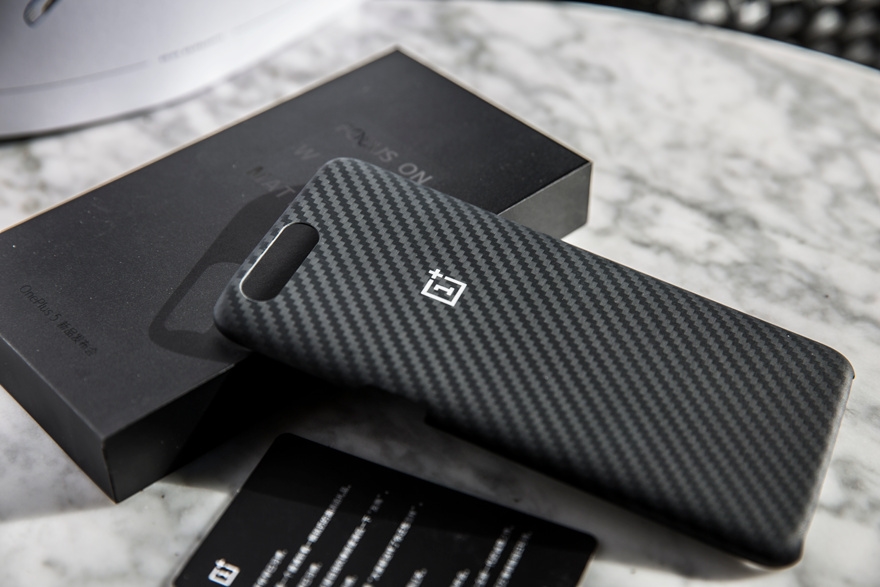 Meanwhile, OnePlus fans in India who purchased the invite box for 999 INR have got a OnePlus T-shirt and the launch invite. Those who will attend the launch event in Mumbai will also get a welcome pack worth nearly Rs. 10000. The welcome pack includes a OnePlus travel backpack, OnePlus sunglasses, and a OnePlus 5 voucher worth Rs. 999 which they can use while buying the OnePlus 5 within three days.
Stay tuned for more updates!
Source: news.mydrivers