OpenGL Extensions Viewer is a free and reliable software which displays basic and useful information about your graphics renderer. This program displays the vendor name, the version implemented, the renderer name and the extensions of the current OpenGL 3D accelerator.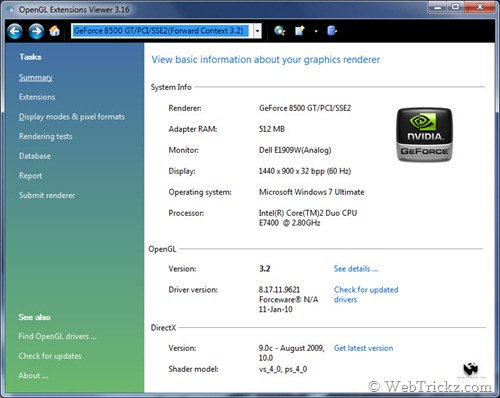 You can find the version and driver version of OpenGL and DirectX version in a click. A core feature set check also show how well from OpenGL version 1.2 to 3.2 are implemented in your system.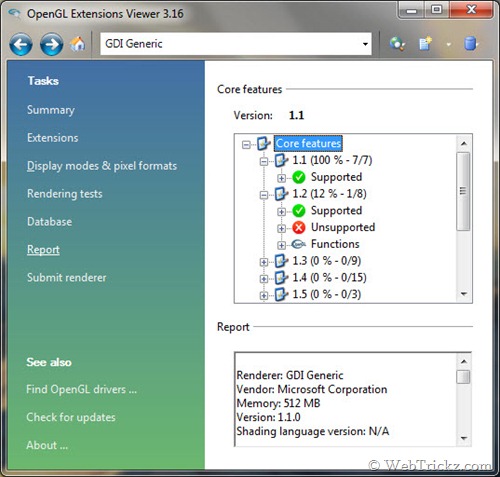 Rendering tests allows you to perform a series of tests, testing functionalities from OpenGL 1.1 to OpenGL 3.0(*). This is very useful to check if your OpenGL 3D accelerator is actually working correctly.
It is available for Windows XP/Vista/7 (32-bit & 64-bit) and MacOS X.