Opera 10.50 Final released! World's Fastest Browser

Yesterday only we posted about Opera 10.5 RC4, and today final version of Opera 10.50 is released for Windows. Opera 10.50, is claimed to be the fastest Web browser thus-far produced for Windows computers. It also includes a sleek and refined new design, as well as private browsing.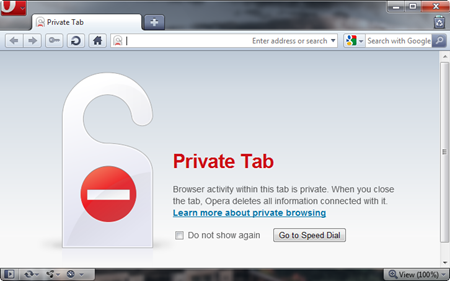 Key Features:
The fastest ever – Our new JavaScript engine is up to 7x faster.
Private browsing – Choose between private tabs and windows that leave no trace.
Top security – Stay protected from dangerous or insecure sites.
Desktop widgets – Use hundreds of Opera Widgets as standalone applications.
Old Favorites – Opera Turbo, Opera Unite, and Opera Link.
Platform integration – On Windows 7/Vista, Opera enjoy Aero Glass, as well as supporting Aero Peek and Jump Lists.
Opera 10.50 includes improved standards support for HTML5 and CSS3.
It is currently available for Windows and comes in 42 different languages. Mac and Linux versions are coming soon.
Download Opera 10.50 for Windows