Opera Software has released the final version of Opera Mini 4.2 for mobile phones.
Opera Mini lets you have the full Web everywhere. The new Opera Mini 4.2 is even faster with more than 30% speed improvements for users in the United States and there are noticeable speed improvements for all other users.
This latest version adds support for skins selections to personalize the look and feel of the browser. Opera Link was also improved and now offers support for notes, allowing users to sync their notes between the PC and Opera Mini.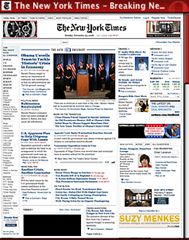 Opera Mini 4.2 adds more language versions – more than 90 – including the recently added Amharic, Armenian, Assamese, Bengali, Gujarati, Kannada, Kirghiz, Lingala, Marathi, Malayalam, Mongolian, Oriya, Punjabi, Pashto, Sinhala, Tajik, Tamil, Telugu, Urdu, Uzbek, Khmer, Kashmiri, Lao and Turkmen.
Download Opera Mini 4.2 Here