Chinese smartphone maker OPPO has been trying to establish itself in India and as a part of that has been going full guns when it comes to marketing. Many tier 2 cities too have exclusive stores and tons of campaigns are run across the country. They have been fairly active in terms of launching phones too across multiple segments if not as aggressive as the other players like Gionee or Meizu.
While talking about marketing, OPPO had roped in Bollywood stars Hrithik Roshan and Sonam Kapoor and you may remember the first advertisement they made with the superstars trying to communicate with each other across two buildings and this ad was fairly popular for some time in 2014, though the impact it made on the sales is to be seen.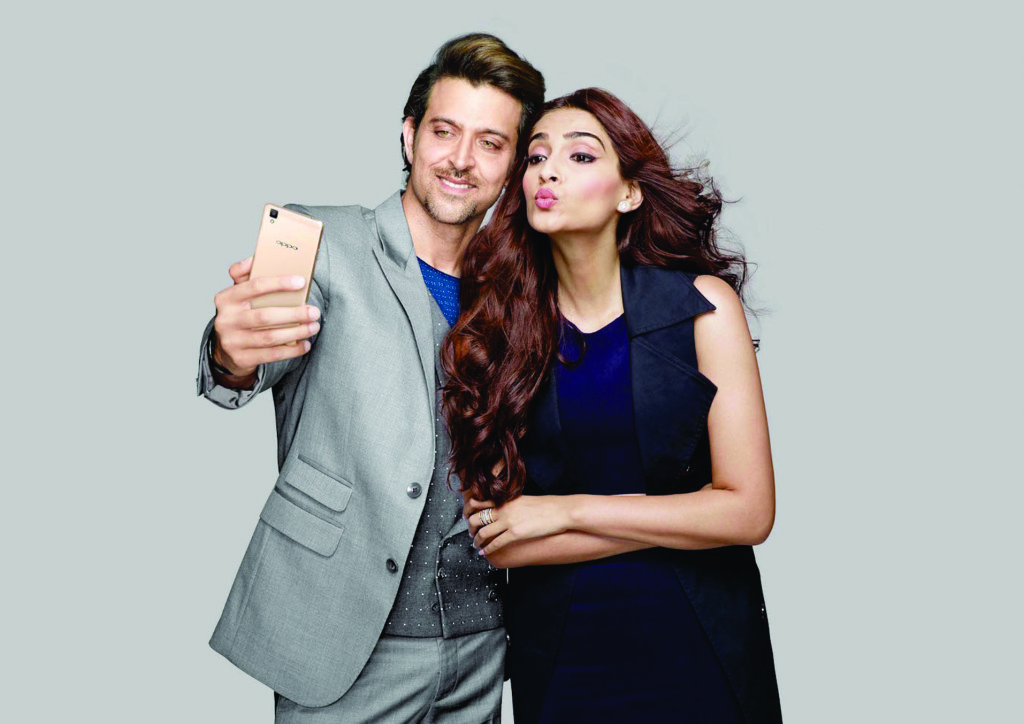 Earlier today, as Oppo celebrates its 2nd year anniversary in India, OPPO's VP and MD of International Mobile Business announced that the scope of the Indian brand ambassadors namely Hrithik Roshan and Sonam Kapoor will now be not just India but whole of South Asia! OPPO believes that this will have more impact in driving propspets towards their phones centred around style and photography. Both superstars claim to have mastered the art of selfies using OPPO phones themselves and OPPO feels the duo can make a good job in their assignments being very popular in their own field, and have been brand ambassadors for various luxury fashion brands and many international ads and also youth icons. That is the major segment that OPPO too aims at with its high end phones. Both the actors expressed immense pleasure with this announcement and spoke about their experiences with OPPO phones they've been using themselves. Hrithik cherishes using the OPPO N1 for a long time.
As a part of the 2nd anniversary celebrations, OPPO is also organizing "The Selfie Revolution" event and will be inviting fans and media for the event to be held in Mumbai on Jan 28th which may also have their brand ambassadors participating in. The event will showcase OPPO's journey so far, key achievements in India and also provide an insight into their future plans for the world and the Indian market in particular.
OPPO R7 Plus and R7 Lite have made their way to the Indian market and have been receiving tremendous reviews from experts and are expected to do well in the offline side of business.