Panda Security, today announced the launch of Panda Cloud Antivirus 1.5. Panda Cloud Antivirus is light, easy to use and 100% Free cloud based security for Windows OS that protects your system against viruses and malicious websites. It is based on Collective Intelligence, a system that continuously collects and analyzes viruses and other threats gathered from the community of millions of Panda users around the world.
This latest release includes performance improvements and new features suggested by the product's user community. Panda Cloud Antivirus 1.5 is available for free, a Pro version with additional features is available as well for $29.00. Existing users will be automatically upgraded to Version 1.5, and new users can download the software at www.cloudantivirus.com.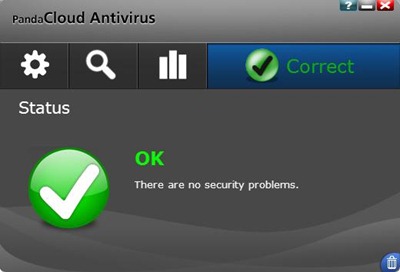 New features to both the Free and Pro Version 1.5 include:
Scanning speeds have been improved dramatically.
CPU consumption has been reduced thanks to improvements in the Background Scan.
New advanced configuration options for exclusions of files based on file extensions, potentially unwanted programs and more.
New activity monitor shows information such as scanned file details and previous viruses detected.
via [Press Panda Security]