Temple Run 2 was recently released for iOS and Android smartphones. According to Imangi Studios, it has set a record of fastest downloaded mobile game by reaching the milestone with 50 million downloads in just 2 weeks. Temple Run 2 is certainly a great improvement over the original Temple Run; bundled with beautiful new graphics, new obstacles, gorgeous new environments, etc. which is rather impressive. Luckily, a working patch for Temple Run 2 is available now in the form of an app on Google Play Store that works like a charm and makes playing the game easier than ever!
Temple Run 2 *** is a free Android app that frees you from the fear of getting lost and thus overcomes the restriction to start and play the game from the very beginning. It's really handy for casual users who usually don't end up making a good score or don't have that much gaming patience. This all in one patcher is a jackpot for Temple Run 2 thereby powering it up with unlimited coins, unlimited gems, unlimited power-ups, and unlimited boost. Some might argue that it spoils the real fun and excitement of the game but that's your take what to choose. This way one can always opt for a new life and continue playing further to reach higher levels in the game.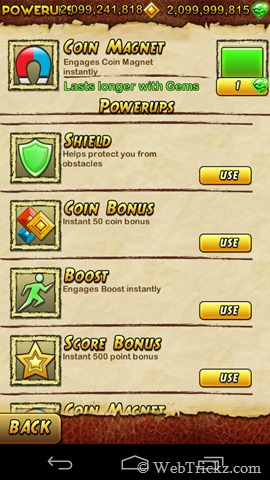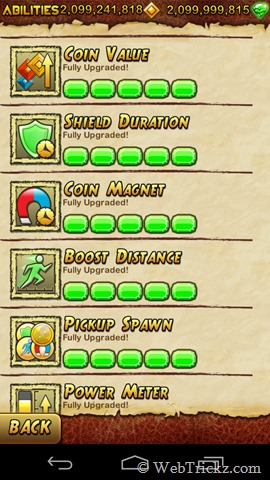 It is very easy to use, simply install the app and tap on 'Patch it'. That's it!
– App Removed from Google Play –
Tip – If you wish to remove the bonus points, then it can be easily done by resetting the game to default state. Go to phone Settings > Apps > Temple Run 2 > Clear Data.
~ You can uninstall the app afterwards if you find the pop-up ads annoying.
Thanks Deepak @DJain1989