Speedtest.net, the most popular service offering Internet connection Speed test has come up with a new service 'Pingtest.net'.
Pingtest.net lets you determine the quality of your broadband Internet connection. It has a cool interface and offers a 1 click test. Pingtest checks and shows the specific packet loss, ping and jitter values. These values are used to make up grade from A to F.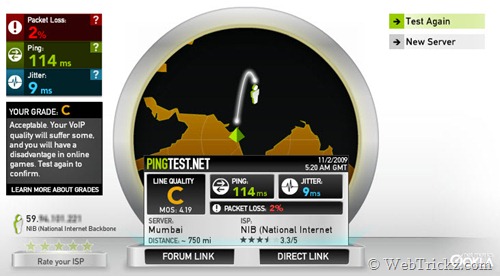 This test is mainly for users engaged in Streaming media, voice, video communications, and online gaming who require more than just raw speed.
Test your connection now and share your Pingtest.net rating with us!