In the era of online shopping, where customers rely heavily on product visuals to make their purchasing decisions, high-quality and engaging images have become the cornerstone of successful e-commerce businesses. Welcome to the age of AI-generated photos, where artificial intelligence is employed to create authentic and appealing product images, promising a transformative impact on the e-commerce industry.
The Indispensable Role of Images in E-commerce
Why Images Stand at the Forefront of Online Selling
The virtual nature of e-commerce poses a unique challenge to both businesses and customers. Unlike in physical stores, online shoppers can't touch, feel, or try out products before buying. Therefore, they heavily rely on product images to gauge its quality, functionality, and aesthetic appeal. The quality and authenticity of these images become instrumental in persuading a customer to hit the 'buy now' button.
The Emerging Trend: AI-Generated Photos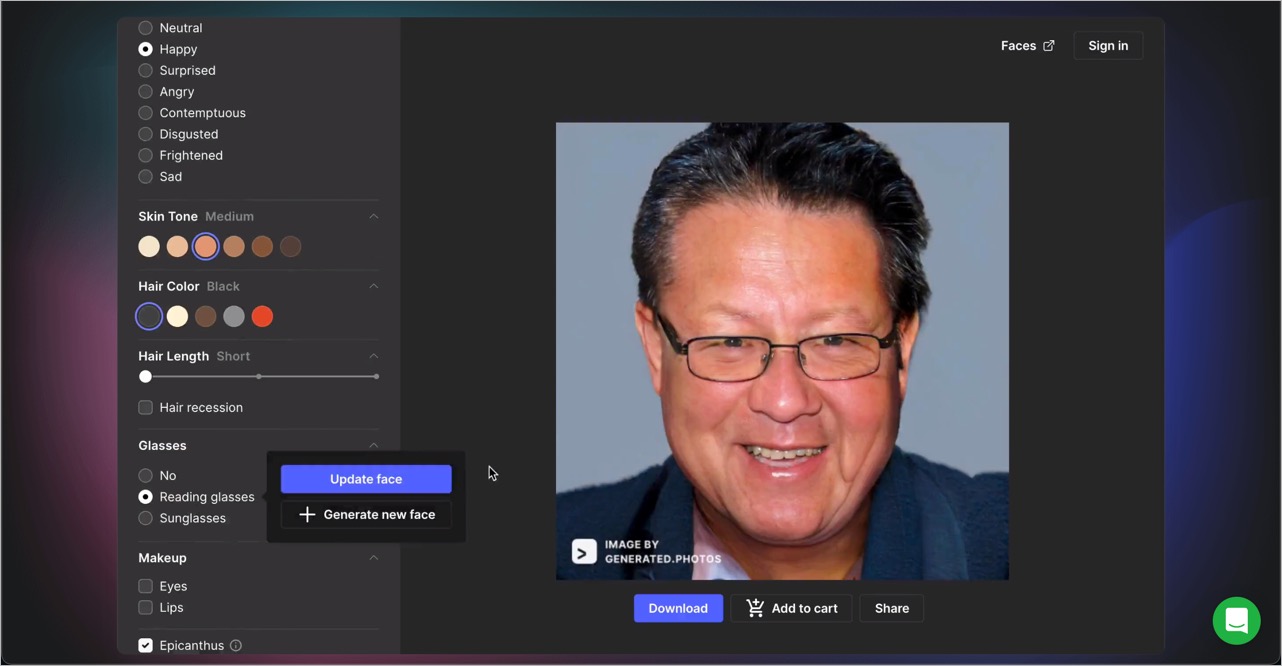 The ever-growing demand for better, more realistic product images has led businesses to explore advanced technologies like AI. Utilizing AI face generator or face creator tools, offer businesses an effective way to improve their product images and consequently, their sales.
AI-Generated Photos: Revolutionizing E-commerce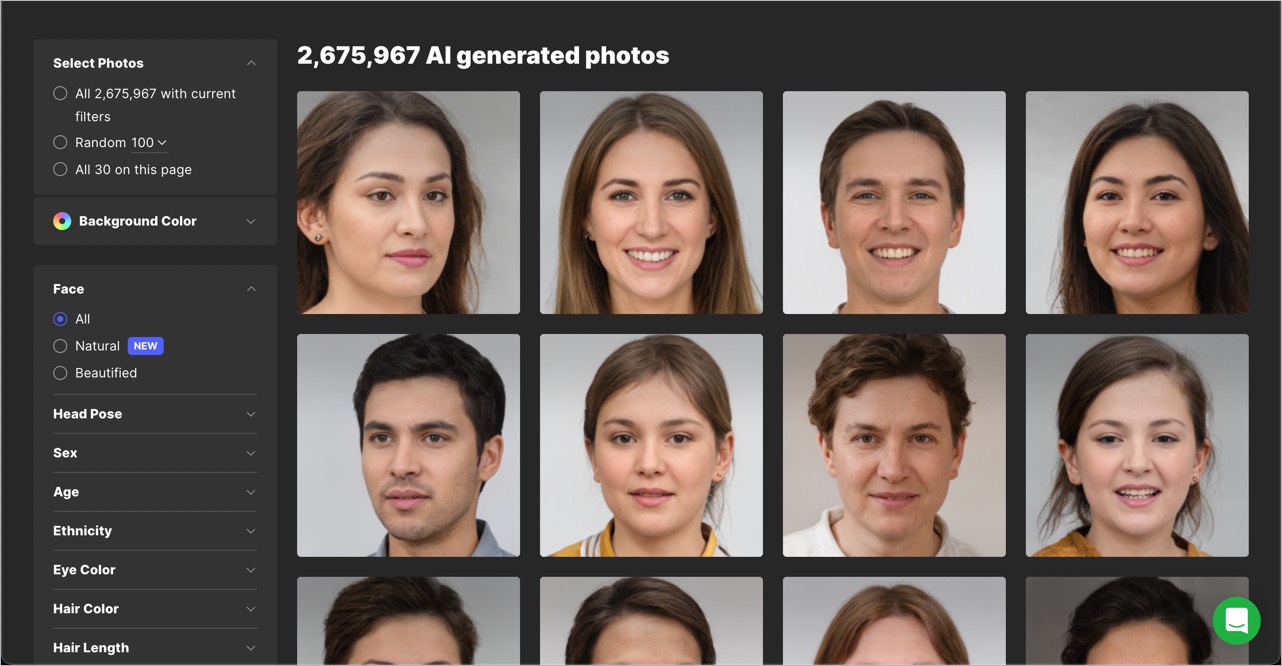 Building Trust and Boosting Sales
AI-generated photos can significantly enhance the visual presentation of products. Using AI face generators or so-called face creators, businesses can create human-like faces for their products, making the images more relatable to customers. This not only builds trust among shoppers but also enhances product appeal and conversion rates.
The Impact of AI on E-commerce
The transformative impact of AI-generated photos on e-commerce is becoming increasingly evident. According to a report by Mordor Intelligence, AI in the e-commerce market is projected to witness a compounded annual growth rate of 30.5% between 2021 and 2026. These figures underscore the rapidly expanding use of AI technologies like face generators in the sector.
The Advantages of Using AI-Generated Photos in E-commerce
The use of AI-generated photos in e-commerce carries numerous potential benefits:
Enhanced Product Display: AI-generated photos, particularly those created by an AI face generator or face creator, present products in a realistic and engaging manner, significantly enhancing their appeal.
Cost-effectiveness: Creating faces using AI eliminates the need for expensive photoshoots with models, thereby saving considerable costs.
Customizability: AI-generated photos can be customized to mirror the target customer demographics, enabling businesses to create more effective product images.
Scalability: AI tools enable businesses to generate a large volume of photos, effectively catering to the extensive product catalogs typical to e-commerce platforms.
Time-efficiency: AI tools can generate photos at a much faster rate than traditional photoshoots, reducing the time required for product listing and speeding up the time-to-market.
Enhancing the Shopping Experience
AI-generated photos don't just improve the look of product images; they also improve the overall shopping experience. By creating realistic and relatable product images, these photos enhance the authenticity of the online store, thus elevating customer satisfaction and loyalty.
Taking a Step Further: The Future of AI in E-commerce
As AI technologies continue to evolve and improve, the applications of AI-generated photos in e-commerce are set to expand further. In the future, AI might be used to generate complete product images, not just faces, significantly enhancing their realism and customer appeal. This would unlock a new level of product presentation, offering customers an almost real-life shopping experience.
Conclusion
As the digital marketplace becomes increasingly competitive, businesses need to continually adapt and innovate to stay ahead. AI-generated photos present a compelling solution to one of the greatest challenges in e-commerce – creating engaging and realistic product images. By integrating AI tools into their workflows, businesses can leverage this revolutionary technology for increased sales and profitability.