Prevent is a small and quite useful freeware for Windows. It allows you to easily disable most used explorer context menu entries. This way no one can copy, delete, rename or mess around with your private data.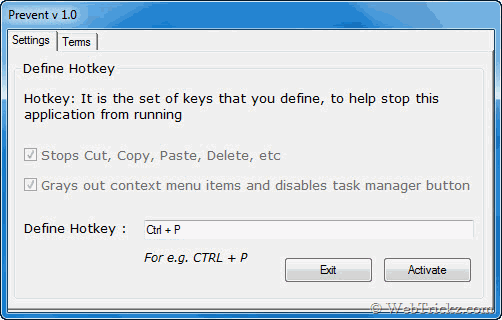 Prevent :
1. Stops Cut
2. Stops Paste
3. Stops Copy
4. Stops Delete
5. Stops Copy To
6. Stops Move to
7. Stops Send To
8. Prevents renaming
9. Disables Task Manager's End Process button.
It also greys out the context menu items, disables Ctrl+C, Ctrl+X and Ctrl+V. You can define a Hot key (Ctrl+P) to stop Prevent.
Download Prevent (350 KB)