Print friendly is a free online service which provides the easiest way to print or save any web page in PDF format. It also includes a bookmarklet and buttons to save or print web pages.
You just need to enter the page address and it will show the print preview of it. You have the option to remove images or any of the content from the desired page before saving it.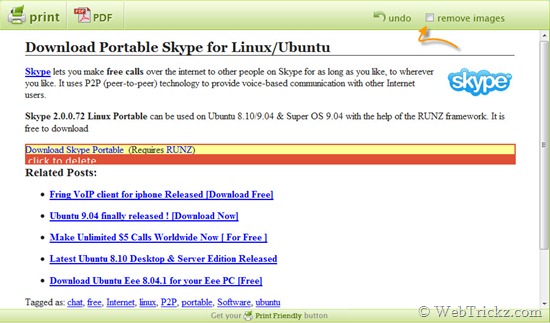 Its bookmarklet can be used to save the web content, without the need to open print friendly site and type the URL. The print and save buttons can be easily integrated in website, WordPress (plugin) blogs and blogger, residing at end of each post.
Now, you can easily print or save any of our articles/posts to share them offline or read later.