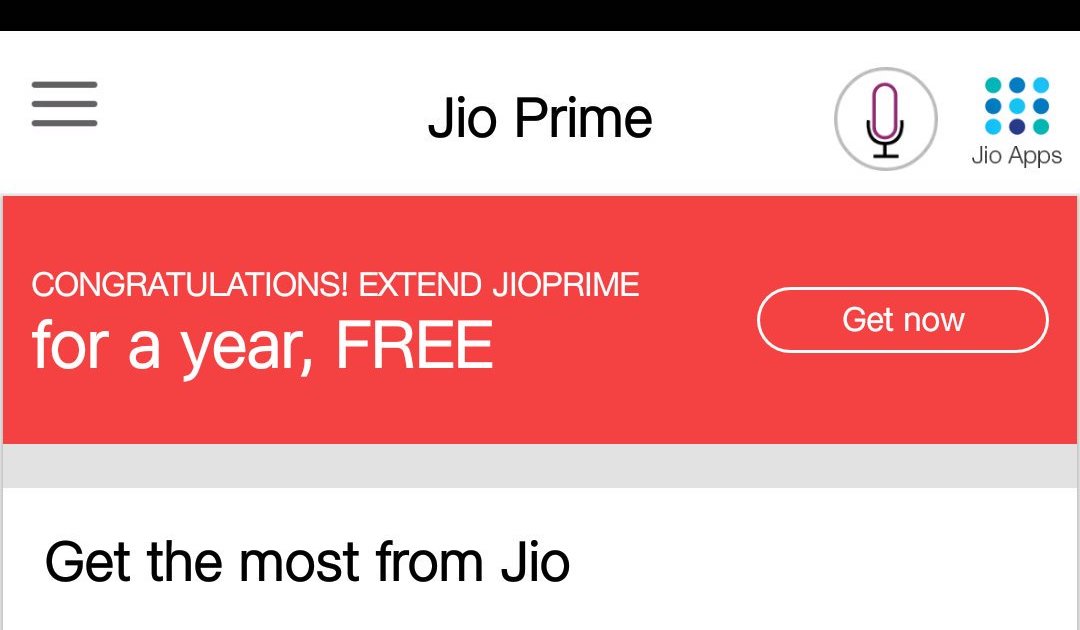 Jio users, this is a real deal and not an April Fools' joke! As a big token of appreciation, Reliance Jio has extended "Prime Membership" benefits for existing Jio Prime members by one year at no additional cost. This means Prime users can now enjoy complimentary Prime membership till March 2019, which originally was meant to last till March 31, 2018. Thankfully, new Jio Prime members who wish to join on or after 1st April 2018 can also avail of this benefit by paying a nominal fee of Rs. 99.
Steps to Extend your Jio Prime Membership for one more year
To get free Jio Prime membership for the next 12 months, existing Prime members who have subscribed to the exclusive membership benefits till 31st March 2018, need to raise a request using the MyJio app. You don't need to make any payment and make sure to register ASAP because this is a limited-time offer. Follow the steps below to proceed.
Open the "MyJio" app. If you don't have it, then download it from Google Play or App Store.
Tap on the "Get Now" button appearing in the red banner at the top.
You will now see your Jio number listed and other Jio Prime numbers linked to your Aadhaar card (if any).
Tap on "Proceed" and wait. You should now see a "Request raised successfully" message.
That's it! After request, you will receive a confirmation notification showing that your Jio Prime membership has been extended for one more year.
For New Jio Users
If you're a new Jio user who has joined on or after 1st April 2018, then you can opt for Jio Prime membership as well. To do so, install the MyJio app and register with your number. Now tap on the "Sign up for Prime Membership" notification and follow the on-screen steps. In the process, you need to pay Rs. 99 for an annual subscription to Jio Prime membership. Note: This is also a limited-time offer so make sure to sign up at the earliest.
P.S. To avail of this limited period offer, you would need to try several times because the MyJio app might be experiencing a heavy load and this offer for existing members ends tonight.
Thanks @SanjayBafna