System restore point restores your computer's system files to an earlier point in time. A restore point must have been created first in order to restore your system. They come in very handy when an error occurs after installing a program or a driver.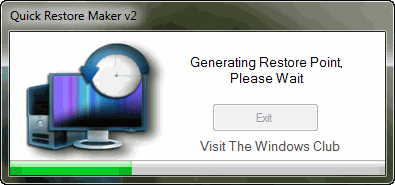 Quick Restore Maker is a small & portable utility which allows you to create a restore point in just a single click. The restore point generated is named as 'QuickRestoreMaker Generated' point. It frees you from going through numerous steps to perform this task.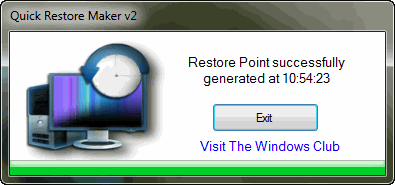 Download Quick Restore Maker   via   [The Windows Club]
It is tested on Windows 7 & Vista.
How to create a restore point manually –
Right-click 'My Computer' and select Properties to open System.
In the left pane, click System protection.
Click the System Protection tab, and then click Create.
In the System Protection dialog box, type a description, and then click Create.
Just compare the 2 methods above and decide yourself the easiest one 😀