IObit has recently launched a new program which lets you Generate Secure Passwords.
Random Password Generator allows users to create secure & random passwords that are highly difficult to crack with options to include upper, lower case letters, numbers, and punctual symbols.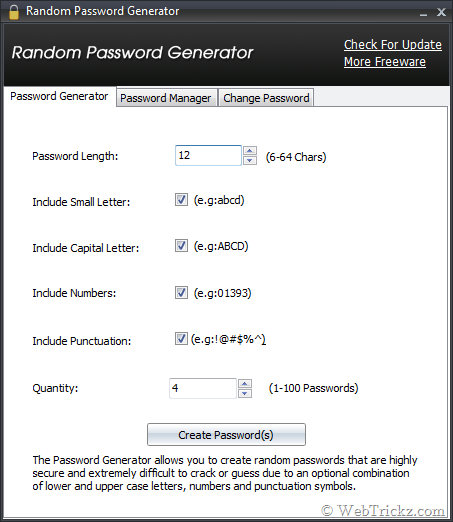 Main Features:    
Password Generator – Allows you to securely and easily create powerful passwords.
Password Manager – Keep your passwords safe and in order which makes it easy and convenient to manage your IDs and passwords.
Password Checker – Indicates how strong the created password is.
Privacy Protected – A password is required to access Random Password Generator.
Designed for Windows Vista, XP, 2000 and Windows 7
Download Random Password Generator  [Homepage]
Note – The program asks to install IObit toolbar which you can disallow during installation.