Rat on the Run – Free Game for iPhone & iPod Touch

Rat On The Run is a nice fun game for iPhone & iPod Touch, which is being offered FREE for a limited lime only.
The Plot – Help Ratty get FATTENED UP for the winter in this hilarious platform game. Includes the bonus game: RAT ON A SCOOTER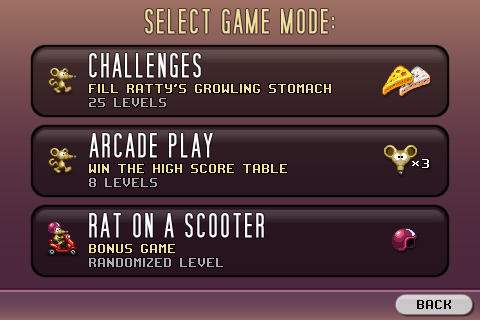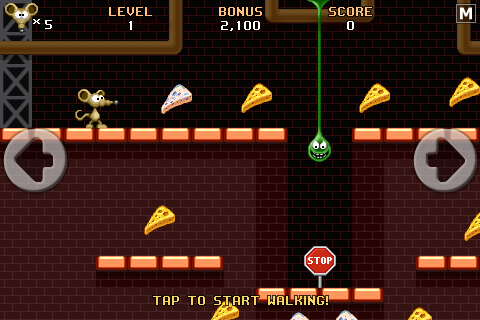 Features:
Classic Mario-style platform fun
Super-responsive controls
ARCADE MODE: 8 floors to clear
CHALLENGE MODE: 25 challenging levels to beat
BONUS GAME: "Rat On A Scooter" — race, jump, honk and grab cheese doodles
High score table
Fun Stats
And much more…
What's New?
10 new CHALLENGES are added in Challenges mode making a total of 25 levels.
Improved startup time & Lots of tweaks to the GUI and gameplay
Download Here [iTunes link]