As the era of eBooks has arrived, we read news, books and many other articles in digital form.
New York Times has introduced, Times Reader 2.0 which is an Adobe Air based program to access the latest news right from your desktop. It downloads The New York Times as it's published over the day, and looks similar to its paper version.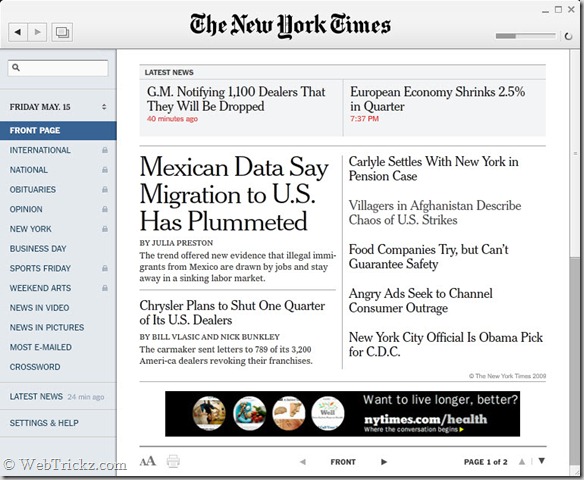 The new Times Reader 2.0 delivers the entire day's Times in seconds, so you can carry it wherever you go. It is very simple and fast to use without the need to pay anything. It also allows you to go through previous days news along with the magnifying feature.
You must surely give it a try and experience the new difference of reading News.