Just came across a lucrative offer that one shouldn't miss! If you're a prepaid mobile user in India, you can avail a recharge balance of Rs. 1000 by paying Rs. 250 only. That's a Flat 75% discount on your mobile phone recharge and that's simply possible without any catch or extra efforts. This amazing offer is available through "Sendly", a useful service that lets you simply Top up the prepaid phones of your loved ones! The service supports a total of 50 countries, including India. Check the instructions below.
How to Get 75% Off on your Prepaid Mobile Recharge –
1. Download Sendly App for your Android or iOS.
2. Sign up with your email ID or Login via Facebook.
3. Enter your prepaid mobile number with country code. (+9190XXXXXXXX)
4. Choose the desired amount. You can select any one of the 3 listed recharge values.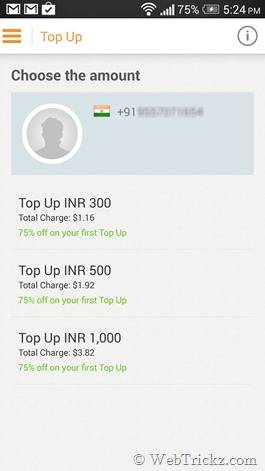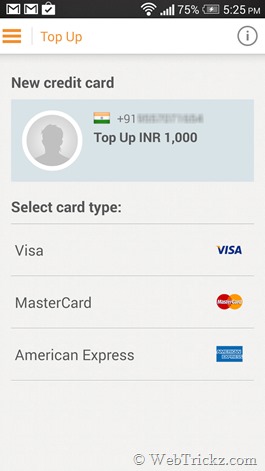 The introductory offer gives you a balance of Rs.1000 for a total charge of $3.82 which is equivalent to 250 INR. Top Up of Rs. 500 can be done for $1.92 and of Rs. 300 for $1.16.
5. Enter credit or debit card details and you're done!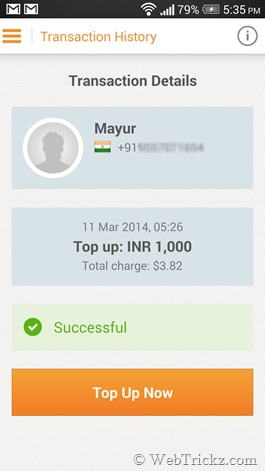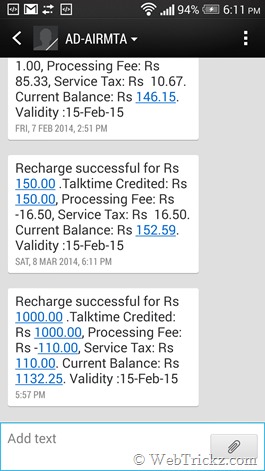 It Works! We tried doing a Rs.1000 recharge on our Airtel prepaid mobile number using an HDFC Credit Card and the transaction processed successfully. The CC was charged for a mere Rs. 233 and we instantly got a talktime of Rs.1000. 🙂
NOTE: You get 75% off on your first Top Up only. Standard rates apply afterwards.
For some users, money got deducted from the bank but the transaction failed, resulting in no recharge. Well, that might happen if your card doesn't support International payments in USD or for some other reason. In that case, you can contact them via email.
Hat Tip: Rahul Banker [Facebook]