Record Audio Online as MP3 easily with Record MP3
One can record live audio on Windows using the built-in sound recorder program whereas if you run Mac OS X, then you can install Audacity or else Garage Band is the best choice because it's powerful and a full-featured recording studio. But there might be instances when you simply need to record audio to share notes or a message.
Record MP3 is a Free and easy to use service that lets you quickly make a live recording of anything online without the need of any software. In just a click of button, you can start recording and save it as MP3 or Share the direct link to MP3 with your friends, family, etc. I recorded an audio using the Mic on MacBook Pro, the sound quality was pretty good. Best thing is that the recorded audio is delivered as MP3 file which is the standard and most used audio format. No need of any special media players to play it!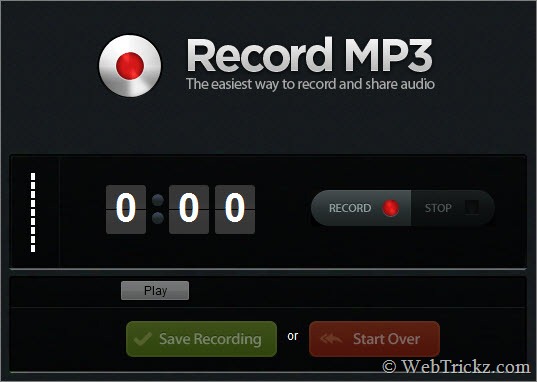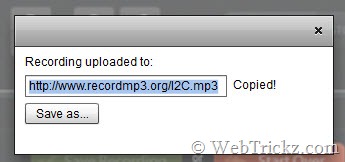 The recording link plays the MP3 audio in the browser itself. This is handy as one doesn't needs to save the file first and then play to just hear it. (Well, that's not a feature but a functionality included in modern browsers). Appears as shown below:

Try it now @ www.recordmp3.org