Record your gaming actions with Free Game Cam V2
If you are a serious games and want to record and share your gaming actions, then below is a free software which can fulfill all your needs.
Game Cam is a free utility which allows you to record and capture you gaming actions into videos in real-time. You can record in-game videos of your games and share them on the internet or with your friends.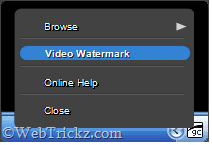 Top Features of Game Cam V2:
Game play footage can be recorded with or without sound.
Designed to work with most DirectX 7, 8, 9, 10 and OpenGL games.
Multiple Settings for Audio and Video recording
Simple and easy to learn interface
Hotkeys available for easy use
Easy system tray launcher
Ideal for low-end and high-end computers
Change settings without leaving your game
You can add a personal watermark to your game movies
Download Game Cam v2.3.1
Also see newly released Game Cam XPress