A while back, my USB drive data got corrupted after I connected it to a public computer. This made me look for different ways to perform data recovery on a USB drive. Although there are a few tools that can do the same, not all of them met my expectations. Thankfully, I was able to get back my lost data by using an excellent USB drive recovery tool that is available for both Windows and Mac. Read on and learn how to recover corrupted files from USB drive from my hands-on experience.
Recoverit Data Recovery: A Simple 3-Step Data Recovery Process
From all the data recovery tools that I tried, Recoverit was the one that met my expectations. Developed by Wondershare, it can perform data recovery on all kinds of devices like USB drive, SD card, MP3 player, digital cameras, etc. It doesn't matter if the data has been corrupted or whether you have accidentally deleted it, the flash drive recovery tool will meet your expectations. It has the highest data retrieval success rate and is known for its wide support.
The application follows a user-friendly interface and supports more than 1000 different data formats. This includes all kinds of photos, videos, documents, and other data files. It offers two different scanning modes as well, which we can choose as per our convenience. Without further ado, follow the steps below to recover files from a corrupted USB drive with Recoverit.
Step 1: Choose a recovery mode
To start with, simply install and launch Recoverit Data Recovery on your Windows or Mac. From its welcome screen, numerous data recovery modes can be accessed. In this case, the "External Devices Recovery" mode has to be selected. At the same time, connect your corrupt USB drive to the system.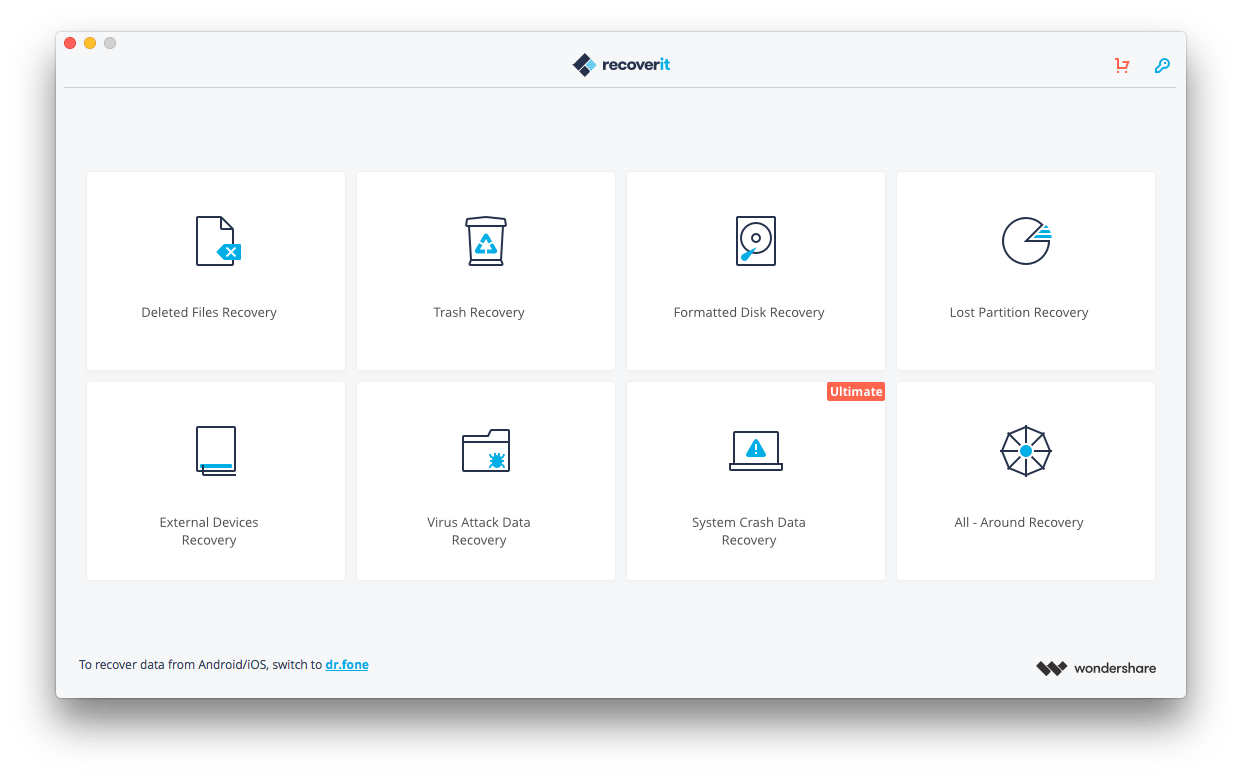 Step 2: Confirm a location to scan
As Recoverit would detect the connected USB drive, it will display a list of the available locations to scan. From here, select the icon of your USB drive and start the process.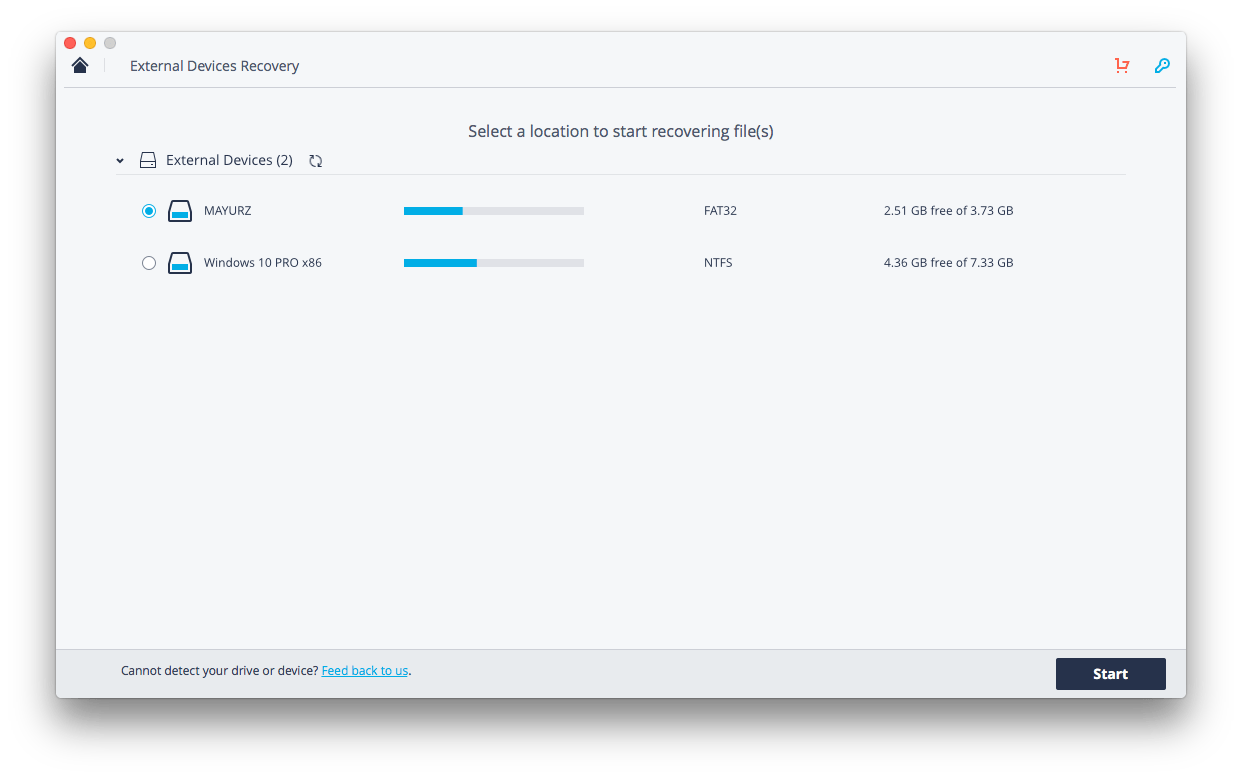 Step 3: Save your extracted data
While the application would try to extract your data, you can wait for a while for it to finish the flash drive recovery process.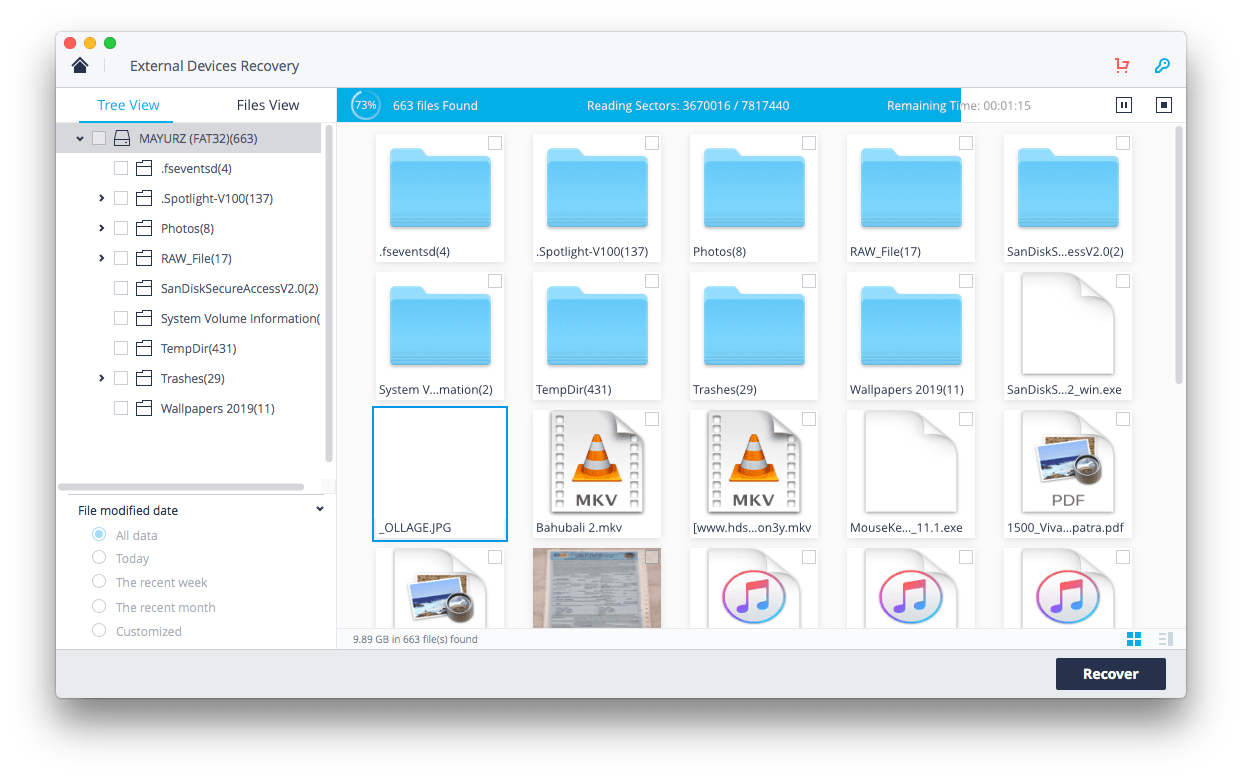 In the end, the application will display the extracted content into different categories. Simply visit the relevant sections and preview your data. After selecting the files you wish to get back, click on the "Recover" button, and save them. I would recommend saving them on your system and not the corrupt USB drive.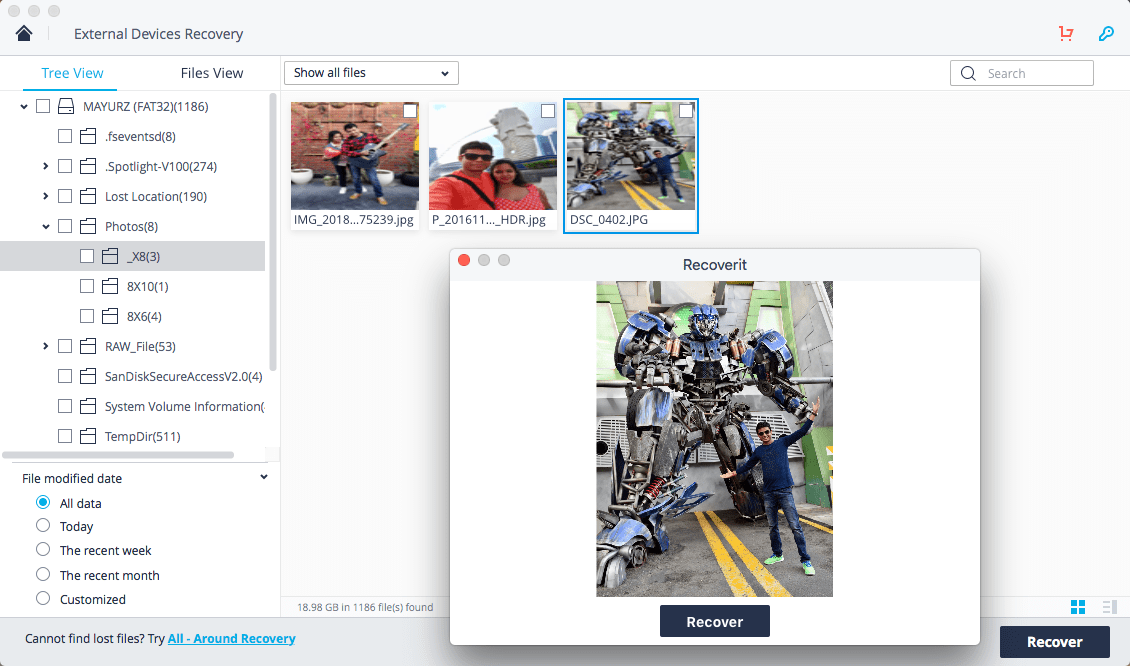 In case you are not able to find your content, then click on the "All-around Recovery" option. This will perform a deep scan on the USB drive to get better results.
Tips to prevent USB drive from getting corrupted
Now when you know how to recover corrupted files from USB, you would be able to get your lost data back. Though, if you don't want to suffer from the same situation, then consider following these suggestions.
Try not to connect your USB drive to a public computer or any system you don't trust.
Always keep the firewall on and scan your USB drive whenever you connect it or before you transfer any data.
Consider formatting your USB drive every once in a while to get rid of any malicious entity.
Only store the content that you trust on your USB drive
Keep the USB drive in a case so that you can protect it from water or physical damage.
As you can see, with the help of Recoverit Data Recovery, it is quite easy to perform flash drive recovery. It supports all the leading brands of USB drives and will make sure you get back your lost data in no time.
You can get the free version of Recoverit from its website that lets you scan and preview lost data. However, to recover data, you will need to buy a license that costs $40 for Windows and $90 for Mac.