Nokia has stepped out to educate people, the need of recycling their old phones. This is a cause to save our Planet Earth, environment and to make the best use of useless materials. Recycling saves energy, chemicals and reduces waste.
100 percent of the materials in your phone can be recovered and used to make new products or generate energy. If every Nokia user recycled just one unused phone at the end of its life, together we would save nearly 80,000 tonnes of raw materials.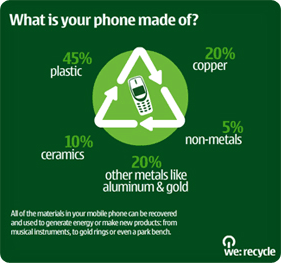 Where and How to recycle
To recycle your phone, battery or charger all you have to do is drop it off at any Nokia recycling point and we'll take care of the rest. There are close to 5,000 Nokia Care points globally, each taking back mobile devices and accessories.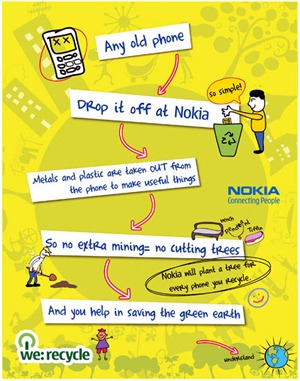 Find your Nearest recycling point  [You can also SMS GREEN to 55555 to know this]
Nokia has also launched a site which gives details on: Why to Recycle, Recycling Benefits and Steps to Recycle old phones easily. You can also earn Green points by entering the campaign.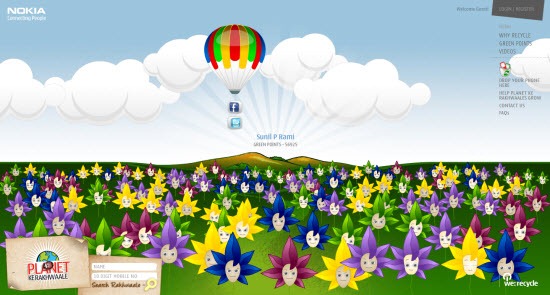 So, Do remember to recycle your next old phone and GO GREEN 😀