Reimage.com brings a powerful application at your doorstep which can fix almost all your system errors. It also provides Online PC repair which can be done in minutes. It can completely solve problems related to Windows installation, registry errors, repairs programs, refreshes drivers and removes bugs, etc.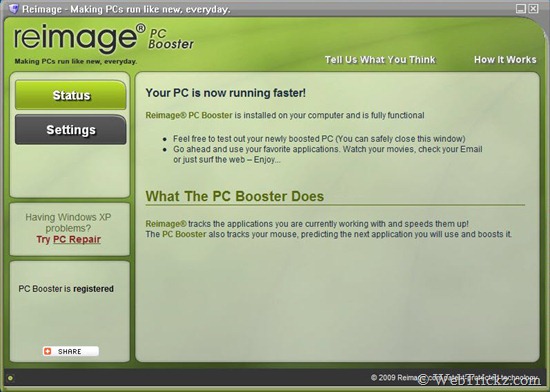 Reimage replaces faulty or missing DLLs and System files with the ones stored in its web repository, that stores 8 million components and registry objects. It maximizes your computer performance making it stable to use. Also offers protection from a wide range of threats, viruses and trojans.
What does Reimage fix?
Eliminate Windows Crashes and Freezes.
Boost Your Computer up to 400%.
Task manager disabled by your administrator
Antivirus or software cannot be uninstalled
Continuous shut/down start-up
Blue screens or undefined errors
You must surely give a try out to Reimage and experience its most advanced features.