Vundo or Vundu is a Trojan horse, that is known to cause popups and advertising for rogue antispyware programs. It forces affected users to install fake antivirus products by displaying misleading errors and providing false fixes for them.
Norman Vundo Cleaner is a special program which scans your PC for Vundo trojan, and cleans Vundu from infected computers easily.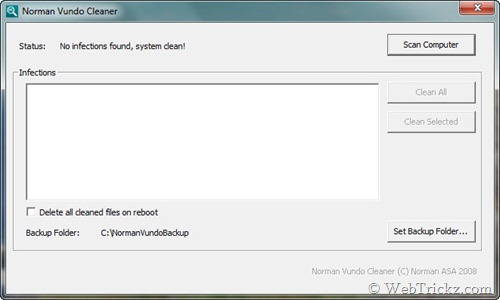 Follow the Instructions below on how to use this program:
Download Norman Vundo Cleaner
Disconnect the computer from the Internet
Restart the computer
Run the above downloaded file
Press Scan Computer
Click the detected dll in the "infections" window
Choose Clean all or Clean selected
Note:  Run this tool as an Administrator and in Windows XP compatibility mode, while using it on Windows 7 & Vista.
Hope this tool will help you in getting rid from Vundo.