The social networking giant Facebook, recently introduced a whole lot of new features, most of which seems inspired from Google+. Facebook has made it easier to share stuff with who you want, bigger photos with faster loading, Improved Friend Lists, Subscribe option. Just yesterday, Facebook introduced News Feed that shows up Top stories and Recent stories from your stream. There've also integrated a Ticker in right sidebar at the top that shows updates and activity from your friends in real-time.
Apparently, most Facebook users aren't really impressed with the New Facebook layout saying that it's confusing and tough to handle the bloat of updates being bombarded now. The new Real-time Ticker in sidebar pushes feeds instantaneously just like Twitter. If you're finding the Ticker annoying and want to get a bit of OLD Facebook layout back, then you can easily get rid of that ticker in Google Chrome and Firefox browser.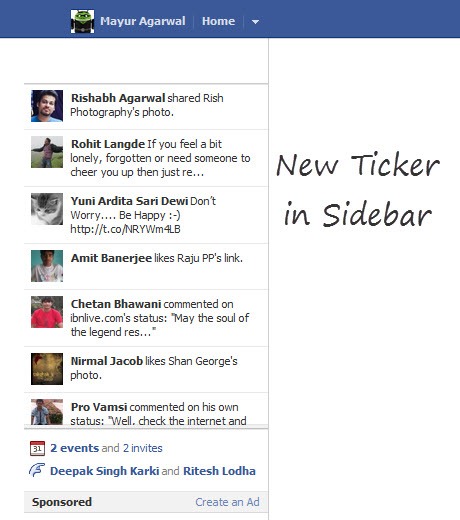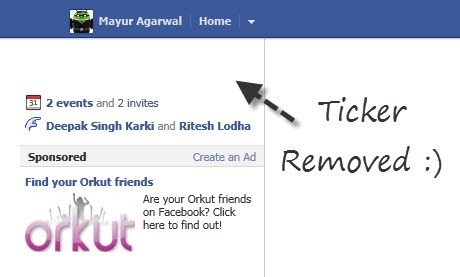 Hide Facebook SideBar Ticker (For Chrome)
This is a handy extension for Chrome that disables the ticker and prevents if from appearing in sidebar on Facebook. It even hides the sponsored ads shown in sidebar.
Remove Facebook Sidebar Ticker (For Firefox)
This is a userscript for Firefox that removes the new annoying ticker from the sidebar. It requires Greasemonkey add-on to be installed.
Hope you found this post useful. 🙂