Repair & Fix common Windows problems with FixWin Utility

FixWin is a freeware portable application for Windows 7 & Vista to repair & fix common Windows annoyances & issues.
The solutions to repair and fix 50 common Windows problems have been categorized under 5 tabs, viz : Windows Explorer, Internet & Connectivity, Windows Media, System Tools & Misc Additional Fixes.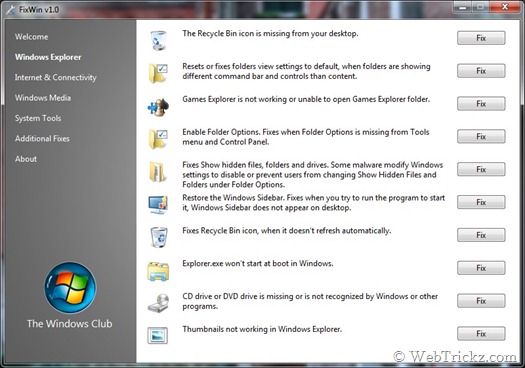 It has been tested on Windows 7 & Vista, 32-bit and 64-bit versions.
– Developed by Ramesh Kumar for The Windows Club
Download FixWin (529 KB)