If you've updated your Motorola Droid to Android 2.2 Froyo, then you now might want to root your device. Android 2.2 for Droid X is still awaiting to be released.
Easy Root is an amazing app which offers the easiest and fastest way to root Android 2.2 and 2.1 OS running on Moto Droid, Motorola Droid X and Moto Milestone. The latest 1.2.2 update can root your freshly update phone running Android 2.2 (Froyo)! Rooting your Droid phone is just a click away with Easy Root. The best part is that you can 'Unroot' your device anytime, using the same app if required.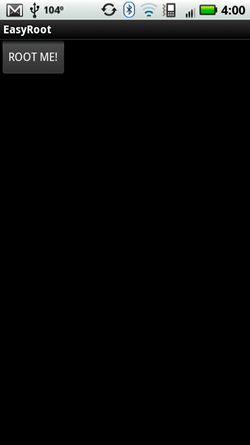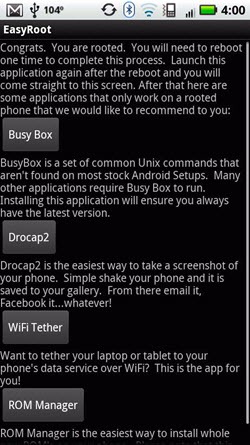 Watch DEMO Video:
The app costs $0.99 but it really worth the money.
Download/Buy Easy Root      via  [DroidLife]