It's about time that we start talking about the next flagship smartphone from Samsung. The Samsung Galaxy S4 was released at some time in the first quarter of 2013, just after the MWC 2013. There have been multiple leaks and reports about the Samsung Galaxy S5, some of them fake and some of them rightly imagined. Let us have a look at what the Samsung Galaxy S5 can offer when it comes out this MWC in February 2014.
A 2K Super AMOLED Screen Breaking The 560PPI Mark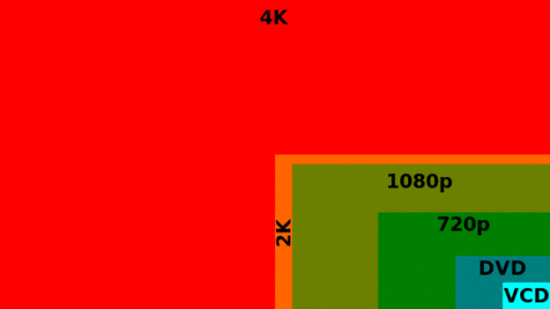 Samsung has always been very focused on providing nothing but the industry's best displays in its flagship smartphones. The Samsung Galaxy S4 and the Galaxy Note 3 had full HD Super AMOLED displays reaching a pixel density of over 440 PPI. Super AMOLED screens have always been equipped in flagship devices from Samsung but there was a rumor doing the rounds that Samsung will ditch Super AMOLED panel in favor of LCD because Super AMOLED wasn't ready yet for the prime time. But the latest report from SamMobile confirms that the screen will indeed be of Super AMOLED variety. It will be sporting a resolution of a whopping 2560 x 1440 pixels for a 5.25-inch display, effectively breaking the 500ppi barrier (560ppi to be exact). This was not the only report to say that. This fact was also confirmed by GFXBench which saw benchmark entries of an unreleased Samsung smartphone with a QHD (Quad HD) resolution with a pixel density mark of 560ppi. This screen will also be super sensitive so that it could be used with gloves on or to use Air View even without the S-Pen stylus.
13MP or 16MP ISOCELL Camera with 4K Video Recording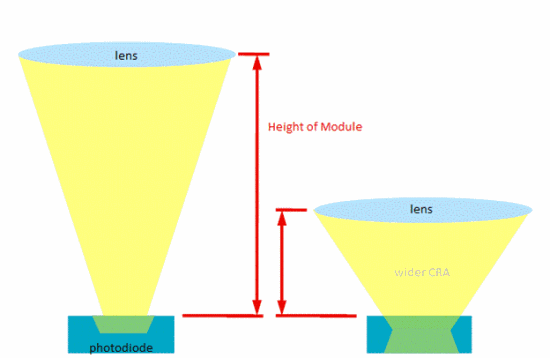 Samsung has already announced its 13MP ISOCELL cameras that will make their way into its Galaxy S5 this year. Although its resolution may seem equal to the camera from Galaxy S4, it has a larger physical size. It also features thicker walls between each individual physical pixel so that light doesn't leak from one pixel to another, decreasing noise in the images. This sensor is also equipped with a superior anti-shake reduction technology that can compensate for up to 1.5 degrees of shake in comparison to current anti-shake reduction lenses which can compensate only 0.7 degrees of shake. We need not say that it will most probably be capable of recording 4K videos at 30 FPS and 720p slow-motion videos at 120 FPS.
Might Feature a Rugged Body with Metal Frame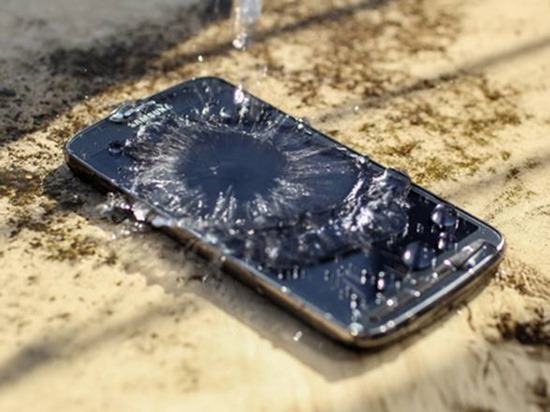 Everyone and their mothers have criticized Samsung for using cheap plastic materials even on their high-end smartphones and tablets. But it looks like this trend will change with the release of the Samsung Galaxy S5. According to rumors, Galaxy S5 will feature a rugged body that is water and dust-resistant. Last year they came up with Samsung Galaxy S4 Active with a rugged body. This year, they will like to merge both their features into a single flagship, just like what Sony is doing with Xperia Z1 which has all the high-end features. There might be a metallic finish to the body with sides being made up of stainless steel. There might be a complete metal version of the Samsung Galaxy S5, dubbed as the Samsung Galaxy F.
First Android Flagship Smartphone with Powerful 64-Bit ARM v8 Processing?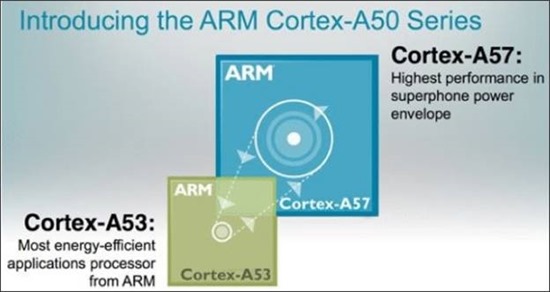 Apple always pushes its competitors to newer boundaries and has managed to repeat the same feat with the release of the Apple iPhone 5S. The Apple A7 processor equipped in the iPhone 5S was the first smartphone SoC that is based upon ARM v8 instruction set and 64-bit architecture. The Apple A7 is the best when it comes to per CPU core performance. Although there has been a large agenda doing the rounds about the A7 processor. It's more than 2x the performance when compared to the previous generation SoC from Apple is not because it is 64-bit. It is because of the new ARM v8 instruction set that Apple has moved to. Everyone else was late to move to this new standard.
Samsung has already announced that the Galaxy S5 will come with Exynos 6 series 64-bit processor and if that happens, it will be the only smartphone other than iPhone 5S that will come with 64-bit architecture. It will most probably be based upon ARM's Cortex A57 architecture. It might also feature ARM's heterogeneous Multi-Processing big. Little arrangement of 4 high-performance eARM Cortex A57 CPU cores and 4 low-power ARM Cortex A53 CPU cores. It will most probably come with Mali-T760 GPU which can push an impressive 326 GFLOPS.
It might equip the US version of Galaxy S5 with a 2.5GHz Qualcomm Snapdragon 805 which has a 36-bit interface that could address 4GB of RAM. It also comes with a powerful Adreno 420 GPU. Samsung might even equip the Galaxy S5 with 4GB of LP-DDR3 RAM just to show off that it can address 4GB of RAM because of its new 64-bit CPU architecture. It would come with either 32GB or 64GB of internal storage space or an additional microSD card slot.
No Iris Scanner but a Fingerprint Sensor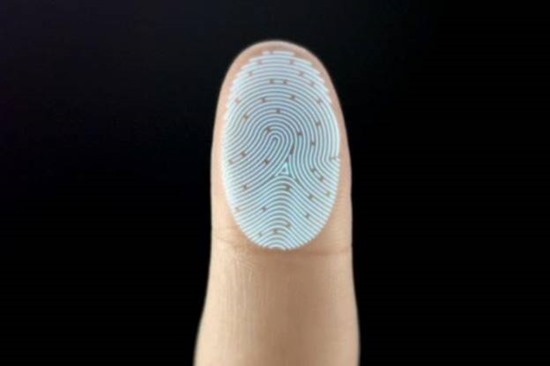 There were some wild rumors stating that SGS5 will feature an Iris scanner that will unlock the device by scanning a user's eye iris. But that rumor has been rest to die as of now. It will most probably feature a fingerprint scanner, just like the iPhone 5S and HTC One Max. It will also have a bevy of other sensors such as step-counter, RGB sensor, barometer, digital thermometer, etc. just like the Samsung Galaxy S4 and Galaxy Note 3.
Android KitKat with new UI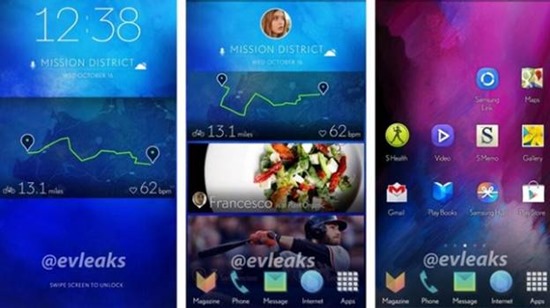 The Galaxy S4 will undoubtedly come with Android 4.4 KitKat pre-installed with a newer and cleaner version of TouchWiz UX. According to a recent leak, Samsung is planning a card-based UI, like Google Now, but a more colorful version of it. It also has pastel-colored icons and smoother fonts.
Battery & Connectivity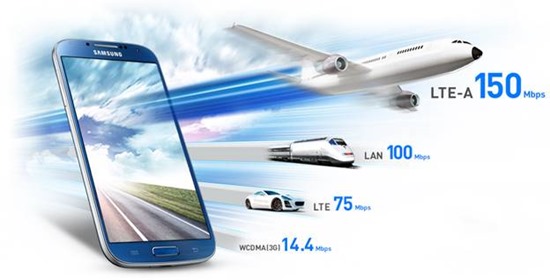 There is no information about the battery capacity of the Galaxy S5 but citing that everyone is heading towards the 3500 mAh battery, we are hopeful that Samsung will include a 3000 mAh battery at least.
Connectivity will include 150 Mbps 4G LTE-A in the US version at least. We are hopeful for regular 100 Mbps 4G LTE in the international variant but not too confident on that one. Other than that, there will be dual-band gigabit Wi-Fi ac, Wi-Fi Direct, DLNA, Android Beam, S-Beam, NFC, Bluetooth v4.0 LE, IR Blaster, GLONASS A-GPS, and Micro USB v3.0.
Release Date & Possible Price
According to Eldar Murtazin, Samsung Galaxy S5 will be officially announced on 23rd February, just one day before the Mobile World Congress 2014 starts. He also predicts that the device will be on the store shelves by early April, matching SamMobile's and Bloomberg's claims. The Samsung Galaxy Note 3 price in India is around 45K while the Galaxy S4 is now being sold at a price tag of INR 35K. So, going by our guesstimate, the Samsung Galaxy S5 will be priced anything between INR 40-45K in India.