Back in late March this year, Samsung announced the Galaxy Tab 10.1 & Galaxy Tab 8.9 which are world's thinnest mobile tablets, and gives a tough competition to Apple iPad. The Wi-Fi version of GALAXY Tab 10.1 has been launched on June 8th in the US and now it is India's turn. Samsung's marketing team is playing smart by considering India as a substantial market for there amazing Galaxy Series products, which is certainly true.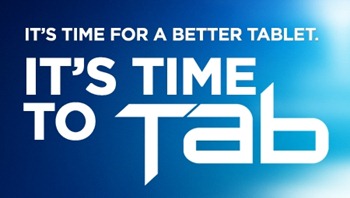 Samsung Mobile India has just announced that The Samsung Galaxy Tab 750 is finally coming to India. Samsung Galaxy Tab is the same as 10.1" version, just the model name has been changed and it's hard to guess what 750 stands for? Samsung will launch the Galaxy Tab 750 on 10th August in India, and the launch event will be telecasted live!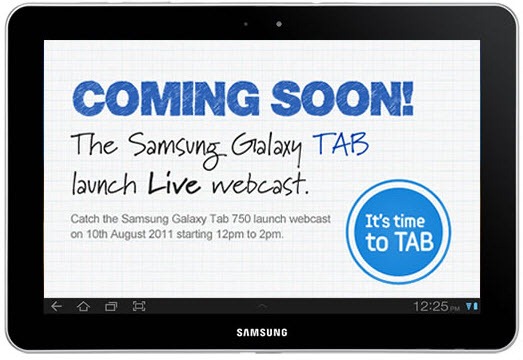 If you're interested in the new Tab 750, then you must catch the launch webcast of the Samsung Galaxy Tab 750, LIVE on your computer. Date and Timing: On Wednesday, August 10th from 12:00pm – 2:00pm (IST). Catch Samsung Galaxy Tab 750 Launch – LIVE Webcast @ www.livestreampro.com/samsung
The Samsung Galaxy Tab 750 aka Tab 10.1 offers a superb experience with its thinnest and lightest design, smartly packed with a variety of latest features. The Wi-Fi model weighs just 565g and is just 8.6mm thin. It is powered by a 1GHz dual core processor, runs on Android 3.0 (Honeycomb), has a 10.1 widescreen (1280 x 800) WXGA TFT LCD display, 1GB RAM, 3 MP rear camera with LED flash and a 2 MP front camera, 7000mAh battery, supports Full HD (1080p) video playback, and much more.
>> We will be sharing details on pricing and availability of Galaxy Tab 750 in India, once it gets officially launched on 10th August. Don't miss it! 🙂
Thanks IndiBlogger for the info.