Screenjelly is a free online service, which lets you record your screen activity with your voice so you can spread it as a video via Twitter or email. It can be really useful to quickly share cool apps or software tips, report a bug, or just show stuff you like.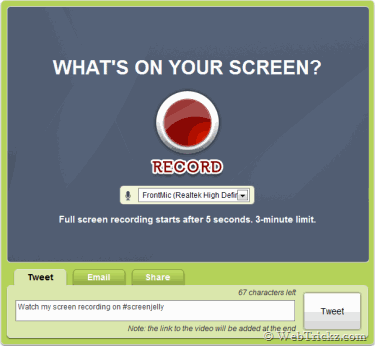 To start recording, click on the big red Record button, and a five second countdown will begin. Screenjelly will begin recording your screen at the end of the countdown and will continue for three minutes, or until you click on the stop button.
The video recording is of very high quality. It doesn't need to install or download anything to work.
See my recording shared on twitter  [Watch in full screen mode]