Search Air tickets, flight fares and Hotels with 'Bing Travel'
'Bing' is launched with many new, useful and advanced features. The most smart service include Bing Travel. If you're planning a tour on these summer vacations, then Bing Travel service can help you a lot.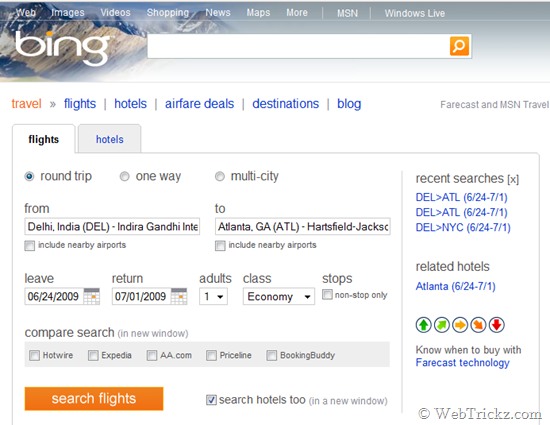 Using Bing Travel service, you can buy Air tickets online, compare location, prices and amenities of multiple hotels. It also shows Top airline ticket deals, featured destinations and popular Hotels.

Bing lets you easily search for flights and hotels with various options. It provides flight details like prices, airlines, Airports, Take-off & Land time, Stops duration, etc.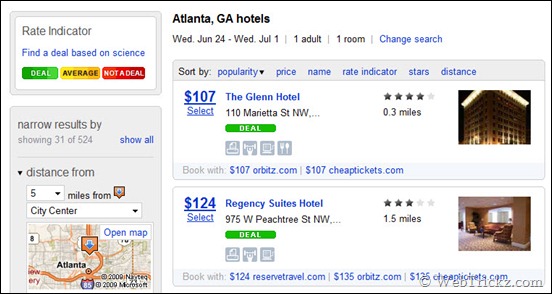 It also has a Price Predictor that helps people decide when to buy an airline ticket in order to get the lowest prices.
Make your outing preparations using Bing Travel with great ease. Happy Journey 😀