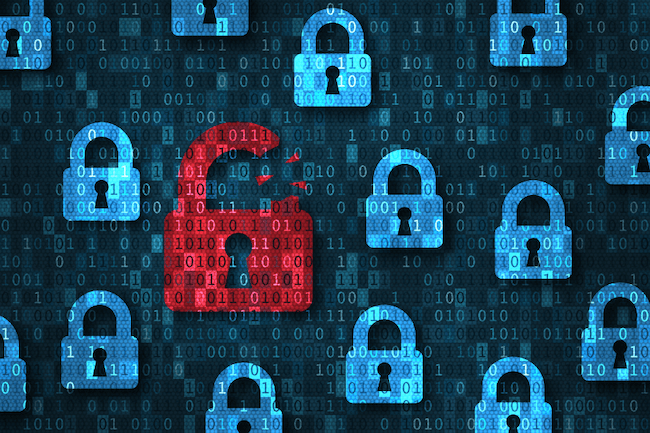 Cloud solutions are widely used by all international and local businesses. More and more companies start to rely on SaaS solutions and cloud storage. However, not all businesses know the importance of ensuring the security of Salesforce data, which is one of the first steps towards efficient and profitable operation.
Why Salesforce Data Protection Is So Important
Business owners often think that cloud storages and online software solutions provide decent security that does not require any intervention. However, this is not true, as cloud services are among the most desirable targets for hackers. Not to mention that even your employees can cause security breaches unknowingly. This is why Salesforce data protection is required. Here are some of the most common issues that can affect your sales pipeline.
Shadow IT
Shadow IT is not necessarily something malicious, but it can cause a lot of trouble. Any application or program downloaded by an employee without approval from the local IT team is considered shadow IT. Any unauthorized software might threaten the security of the entire ecosystem of the company. When building a strong Salesforce system, you should approve and monitor every app, whereas shadow IT can result in data leaks.
Human Errors
Human error often becomes a problem for cloud storage. Even online storages are simply data banks that work securely only when used properly. Salesforce data is not immune to human errors, such as accidentally deleting certain files or sending them to the wrong person. Educating all employees about data management and Salesforce protection is crucial.
Ransomware
Businesses worldwide lose millions all the time because of a dangerous cyber threat called ransomware. Cloud solutions are often targeted because they hold critical information about businesses, and hackers want to acquire it and demand money. Ransomware detection is important to increase the protection of Salesforce.
Infrastructure Failures
This is not a common problem, but it happens occasionally. Even the biggest corporations like Microsoft have had times when their infrastructure failed and clients experienced hours of outage. Every minute of downtime costs tons of money for every company, which is why it is better to prevent such situations.
SpinOne Solutions for Salesforce Data Protection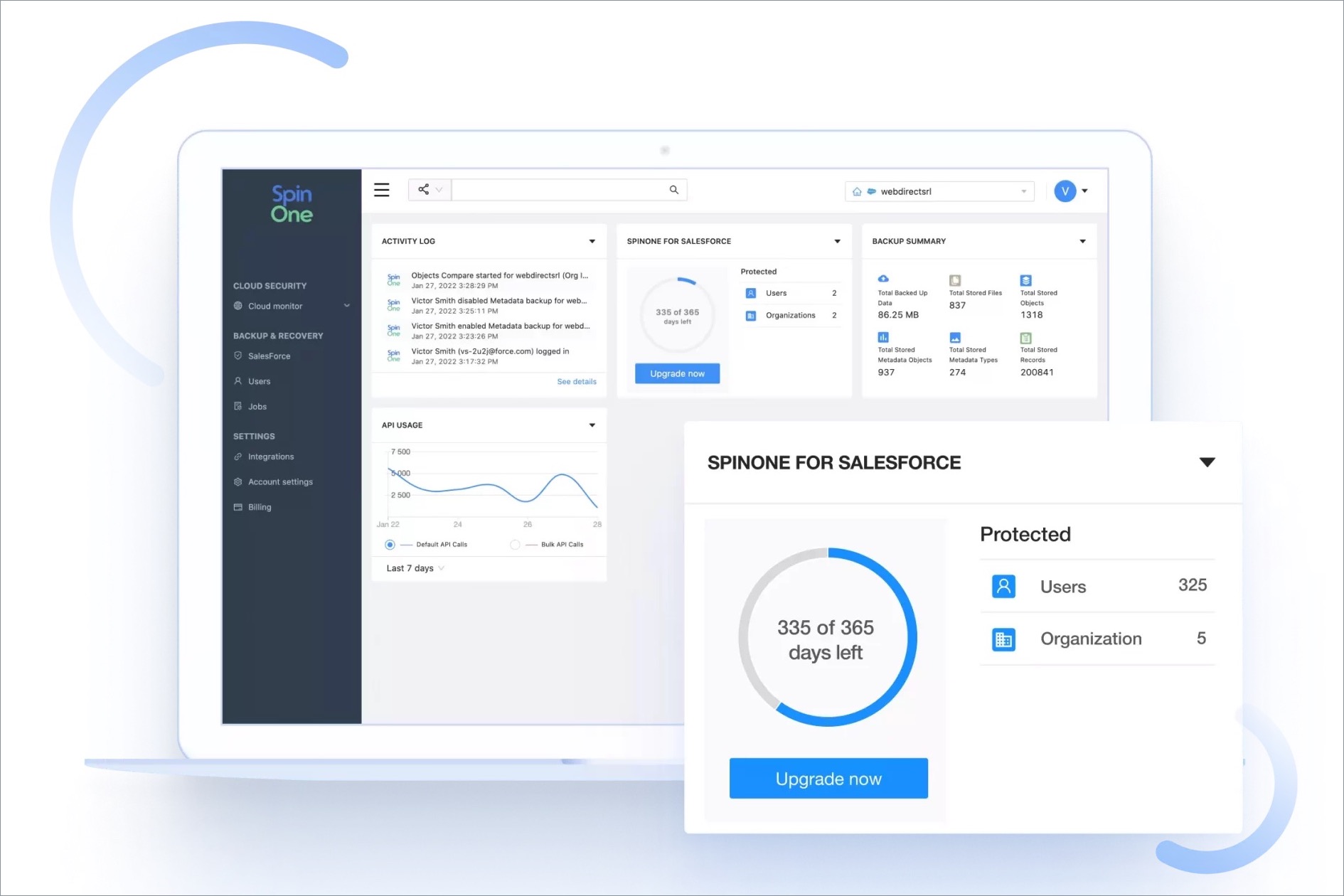 One of the best solutions for Salesforce data security is working with a dedicated platform that gathers all necessary protection services. SpinOne is a top-tier AI-powered platform that guarantees peak security for Salesforce solutions. Thanks to a convenient management system, it is easy to control all security options in one place.
Key Features and Solutions
SpinOne provides a diverse functionality for businesses using Salesforce:
Convenient backup & recovery – all data and files involved in Salesforce are backed up regularly multiple times a day. Any lost or corrupted files can be then restored and secured easily. Data migration becomes more swift and protected as well.
Single sign-in – a specific login can be used to access all data storages utilized by every customer.
Various data storages – customers can choose between a few different storages located worldwide for more convenience. Regional storages are more effective for companies with offices in different countries.
Quick performance – special Salesforce APIs are implemented to boost the performance of SpinOne features and guarantee the quickest execution.
With Salesforce security tools provided by SpinOne, it is possible to cover all weak security spots. Here are some of the main protective solutions offered by this platform:
Protection from ransomware – SpinOne provides tools for detecting and eliminating ransomware. Thanks to round-the-clock monitoring, any ransomware can be detected early and either fully blocked or detained. Any damaged files are quickly isolated to protect all other data. After the threat passes, any lost or corrupted data can be restored.
Apps security – all SaaS apps undergo an approval process to become a part of the ecosystem. Any suspicious programs are blocked to prevent information leaks. Instant notifications are ready to alert about any suspicious activity.
Data leaks prevention – to prevent data loss, all shared accounts within the company can be monitored efficiently. Notifications can be set up to alert about unusual access to data, information transfers, and downloads. After an employee leaves a project or the company, data access can be changed to prevent leaks.
Risk assessment – with risk assessment solutions, all potential threats, and interventions in the Salesforce system are examined and monitored closely to prevent unauthorized access, data leaks, and cyberattacks.
Conclusion
Salesforce platform security is essential as cloud solutions do not provide sufficient protection of crucial data. SpinOne is a handy platform that involves all solutions needed to provide well-rounded security for any sales pipeline. Its features allow detecting and eliminating all kinds of threats from internal ones, such as human factors, to external cyber threats and malware. With all solutions in one place, it is easy to plan complex protection for your critical data.