SecureZIP Express Free – Zip, unzip, Encrypt & decrypt files
PKWARE is now providing "SecureZIP Express" as a Free download for non-commercial use only. SecureZIP lets you ZIP and UNZIP files to Save storage space up to 90%. It can also Encrypt and Decrypt Files to Protect the files you store or send.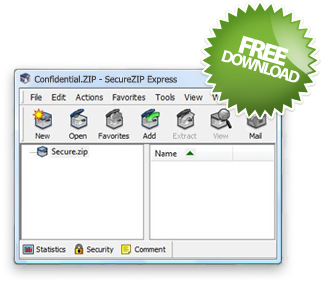 Use SecureZIP Express to:
Protect your important documents
Save space on a thumb drive, CD/DVD, or hard drive
Protect email attachments
Save storage space on your computer
Secure your photos
Download Free Copy of SecureZIP Express
Just click 'Download Now' button and enter your email address. You'll then receive the download link to get your free software. Enjoy!