We've already discussed as How to Find who Retweeted your tweets & Retweets made by you. However, the way to find retweeted tweets has slightly changed in the New Twitter interface. Check the below tip to check who retweeted your tweets on new Twitter.
1. Log in to Twitter and open the Twitter homepage (Home).
2. Click the 'Retweets' drop-down menu and select the 'Your Tweets, retweeted' option.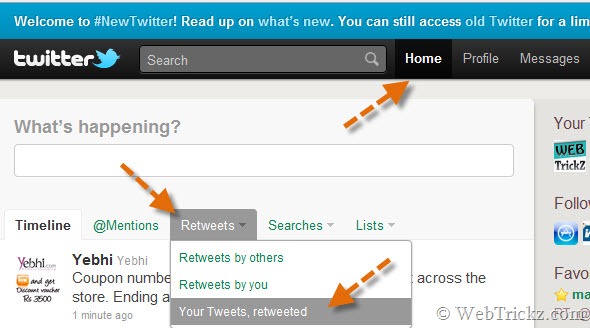 3. You will then see All Your Retweeted tweets. Just hover your mouse cursor over the desired tweet and click on the small grey color arrow button as shown below: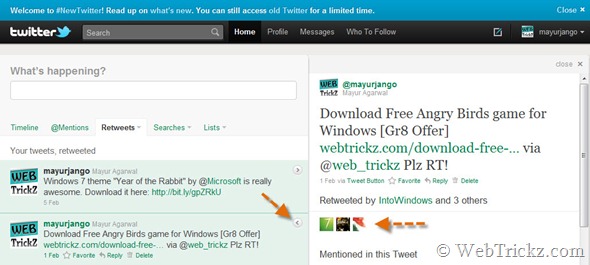 4. Now the list of persons who retweeted that tweet will be shown in the right panel. Point your cursor over their Twitter profile image and click on it to see their profile.
>> You can visit this link http://twitter.com/#retweeted_of_mine to directly see who retweeted your tweets, and http://twitter.com/#retweets to see retweets by you.