A major firmware upgrade "iOS 4" for Apple devices was released yesterday. iOS 4 comes with over 100 new features, out of which, one is the ability to set Bing as default search engine in Safari on your iPhone or iPod Touch.
To Use Bing as Default Search engine, you need to have iOS 4 update installed on your idevice. Now open Settings > Safari > Search Engine and select the 'Bing' option.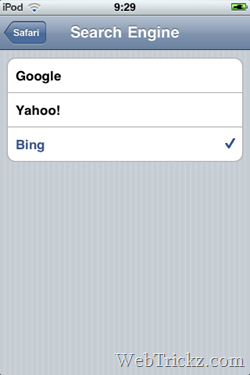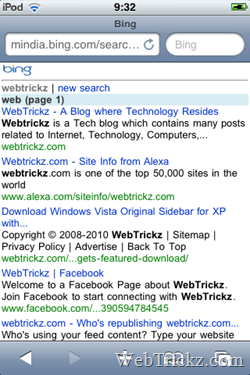 You can now search with Bing, right from the search tab (located at top right corner) in Safari browser. Enjoy!!