Shape Collage has now introduced an online service, which is certainly the best and easiest way to create collage of your pictures/photos online.
Shape Collage Online is a free service which takes photos from anywhere on the web and automatically arranges these pictures into a collage.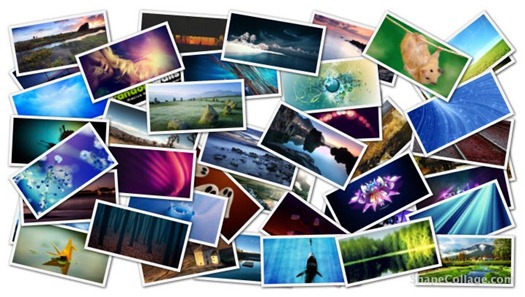 How to use – You just need to provide the URL (Link) of the webpage containing the images and chose your preferred shape such as a rectangle, heart, word, or symbol. Click 'Create' button and a beautiful collage will be presented before you instantly.
Your unique and personalized collage can be posted on a blog, website, emailed, or used as a desktop wallpaper. Shape Collage Online can use photos from anywhere on the web (Flickr, Photobucket, Google image search, nytimes.com, eBay, Amazon, etc).
The best part is the collage retains the original links to individual photos in the collage which can be clicked to open the full resolution image.
Create your collage Online Now
A Free desktop version of Shape Collage is also available for Windows, Mac OS X, and Linux, which has many more features and options, including the ability to generate extremely high resolution image files, create collages in any user-defined shape, and export to Adobe Photoshop PSD format (with each photo in its own layer).
You may also want to try Photovisi – Create collages from your photos online