If you are an exotic music lover, then it's sure that you may have many duplicate songs scattered over your computer. You can easily find those same music files and delete the duplicate ones to free up space on your PC.
Similarity is a free and intelligent program that helps you to find and remove similar, duplicate musical files (MP3, WMA, OGG, WAV, FLAC, APE, WV, MPC) with the same or similar sound content, music tags (ID3, WMF, Vorbis).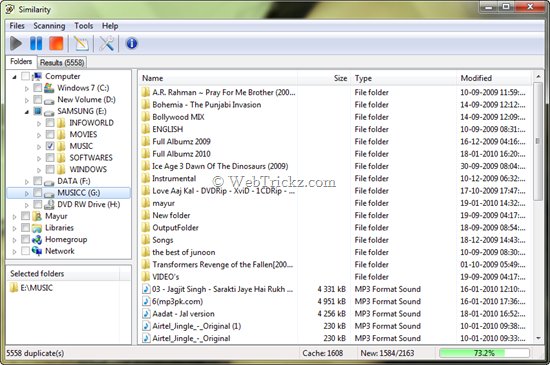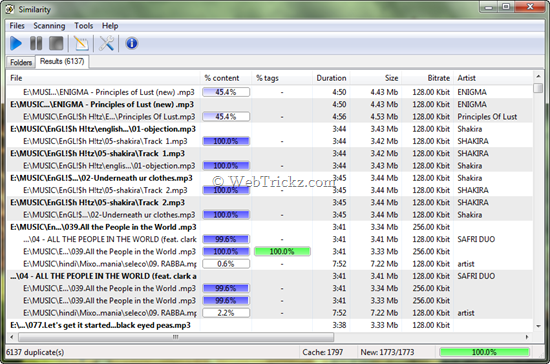 This is the best program where similarity of a sound part is checked, not just music tags or file content. You can adjust sensivity of searching criteria to find exact or similar files.
Main features
Three powerful comparing algorithms (content based, tags based and experimental)
Find files with same sound content (not byte to byte comparison, using sound analyzing)
Tag editor (support MP3,WMA)
Tag/file renaming tool
Very fast sound content scanning
User friendly
Support Windows 7 Libraries
Works with removable media devices like USB, etc
Find duplicate from a selected set of folders
Show files tags and properties
Results can be exported to playlist
Download Similarity  (1.2 MB)