AdBlock add-on or extension is available for Firefox and Chrome to Disable/Remove advertisements in them. There was no such easy way to remove ads in Internet explorer which is the default browser on all Windows. Don't worry, I've found an effective alternative which can easily block or remove all ads in IE.
Simple Adblock is a new and simple extension for Internet Explorer that blocks all kinds of advertising from websites including flash ads, banner ads, rich media, fly-ins, slide-ins and pop-ups. By eliminating the ads you also improve your surfing speed.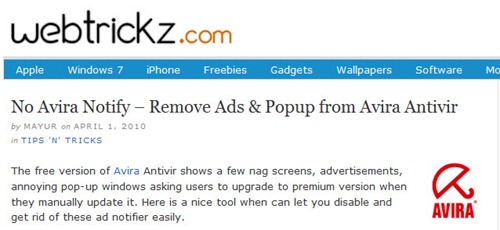 To use Simple adblock, just install it using .exe file. It'll then ask you to chose your country to configure the ad filtering and use filters available for your geographic region. You can also add privacy filters to block the tracking scripts and protect your privacy.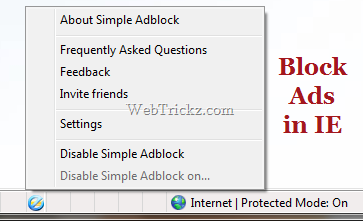 Simple adblock can be easily accessed from IE status bar. You can right-click its icon to disable it temporarily or disable adblocking on a particular site. It works pretty well and doesn't shows any white space when ads are blocked on web pages.
Supports – IE6, IE7 or IE8 – Windows 2000, XP, Vista or Windows 7
Download Simple Adblock for IE