We all love our smartphones and we love to protect them from scratches and dents and falls and whatnot. But more than that, what we love to do is "personalize" our phones to flaunt our identity or mindset. Gone are the days when protecting the phones were merely about getting one of those plain rudimentary cases, that just stuck to their jobs. We now live in times when the protective cases are colourful, vibrant, and more or less a reflection of who we are or rather an extension of ourselves!
One of the accessories that have become fairly popular in the recent past is the "skins". These protect the phones from scratches and minor damages which usually occur as the phones rub off the surfaces they are in contact with. These started off being very premium and there are some popular brands out there. And we introduce you to one such brand called SKIN4GADGETS which offers a wide range of skins for some of the most popular phones out there. Skin4Gadgets also have in their product portfolio cases for many of the popular phones and skins for laptops too. They offer customization as well where you can build your own skin!
So what is this skin? This is nothing but a sticker if you will, that can be applied on the back of the phone to give it an appealing look of your choice. With phones getting more and more bigger in choices, applying the cases will make them more heavy and cumbersome to handle. That is where the skins come handy – flaunt your attitude, style and also provide some basic protection to your phone and you can have a whole range of skins to suit your liking over a period of time
So we tried few skins from Skin4Gadgets on our Moto X Play and used it for a week or so and we were pleasantly surprised by the way the product met our expectations.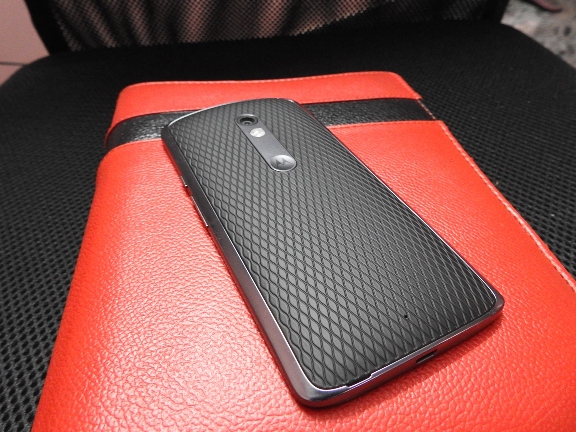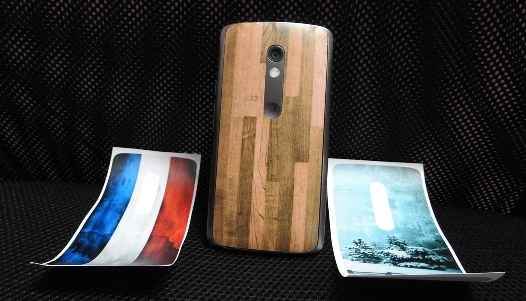 Applying the skin itself is fairly simple and quick – just peel off the sheet on the back and bring it onto a phone that has its back surface cleaned. Once you apply it, ensure you give it a gentle massage from the center to the edges of the phone so that any air bubbles or frills are ironed out. All of this just took us less than 60 seconds and we were all set to go! We were initially wary if the adhesive would hold onto the surface. We used it for a week and are happy to report that it has done well! We used the phone the way normally do – place it in our bags, jeans pockets, car mobile holders, and take it out all the time. There was not a single instance where the skin seemed as if it's gonna peel off!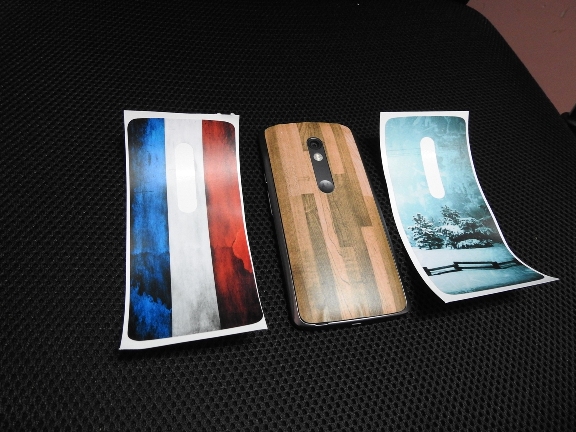 We used different skins during our testing and all of the skins performed consistently. The best part about the skins was that if we carefully peeled them off and placed them back on the sheets they came with, we were able to re-use them and the adhesive held well. This way we were able to flaunt multiple skins on our phone and it did turn heads in our office as people saw the phone with a new look every now and then.
To sum it all up:
What's good:
Customization options
Available for a wide range of phones
Easy to apply
Very good adhesive
Durable
If carefully peeled off, can be reused
Budget-friendly
What's bad:
Print quality is mediocre
The skins are offered at a decent price between 500-700 INR on the official website and are also available on Amazon's website. If you're looking for decent skin for your phone and do not want to shell out too much for one of those luxury brands, Skin4Gadgets is definitely worth a try! And why not, they are running a special offer for this Diwali on their official website and you can avail a discount of up to 35%.