I've searched a free BlackBerry theme which is an absolute eye-catcher. Smart Berries 1.0 is an awesome theme for BlackBerry Storm and Storm2. This theme offers fresh colors and is packed with high-quality icons, which are animated and completely unique. The harmonious color palette of the theme is unobtrusive and elegant.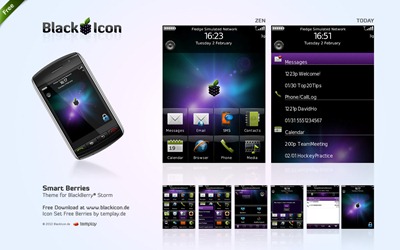 Smart Berries has 2 editions 'Zen and Today' – Both the themes are available for OS 4.7 and OS 5.0 as a free download. Check their previews below:
Smart Berries ZEN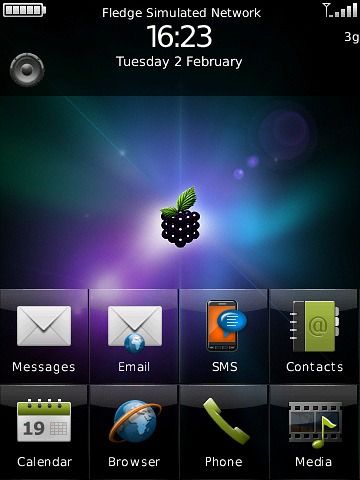 Smart Berries Today
Download theme and see Installation instructions @ http://blackicon.de/ Use Google translator to translate the webpage from German to English.