India is a hot market for gadgets and one set of folks taking full advantage of this potential is the Chinese smartphone makers bringing in phones loaded with state of the art specifications at a portion of the price that the other bigger OEMs ask for. But there have been OEMs from other regions and some homegrown as well like Micromax, Yu, and such who've tasted some good success.
Attempting to join such a league is a new entrant called Smartron which is also an India based company that has been funded by investors in the US and the Middle East and none other than Sachin Tendulkar himself as one of their key stakeholders and brand ambassador and have research and development teams in Bangalore and Hyderabad. Just like LeEco and Xiaomi, these folks aim at building an ecosystem of products in an attempt to enrich users' lives with meaningful use of the latest technology but in a price range that is reachable to them. With that notion as a primary driver, they've launched few products at an official event in Delhi earlier today, lets take a look at them.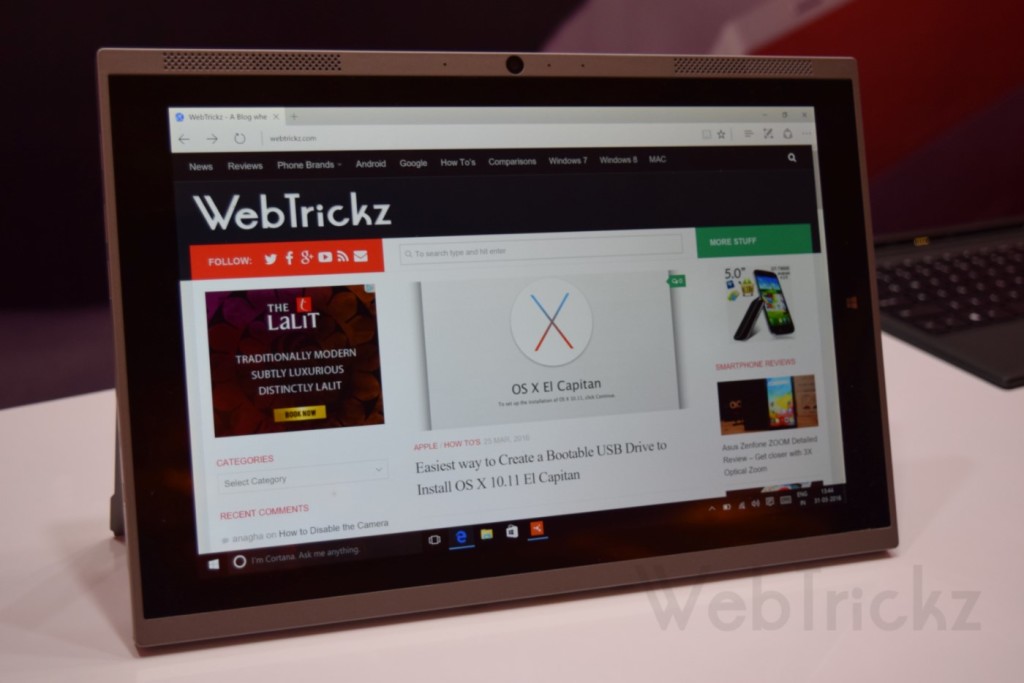 Ultrabook convertible: t.book is what this highly portable "book" is called and comes with a detachable keyboard and a stand that works on the principle of hinges. This certainly seems to have drawn inspiration from the likes of the latest Microsoft Surface Pro and the iPad series that comes with lots of good accessories that aim at replacing the laptops. In terms of the specifications, the t.book comes with a 12.2-inch screen packing 2560×1600 pixels. In terms of processing, it houses an Intel CoreM 64-bit chipset with a frequency of 2GHz and 4GB of LPDDR3 RAM. With 128GB of internal memory, the device offers an additional memory of up to 128GB via a microSD card.
The t.book also comes with a 5MP autofocus camera on the back and a 2MP camera on the front. A healthy 10,000mAh battery provides juice to the device that has a USB Type-C port for its charging. The OS running on this device is Windows 10 that has a custom Hubtron tcloud software for an enhanced connected experience. Similar to the tphone, the t.book comes in orange and gray color options. It is priced at 39,999 INR and will go on sale exclusively on the Gadget360 portal from April 8th onwards.
t.book Photos –
Smartphone: t.phone is what the phone is called that comes with a 5.5″ screen and feels pretty lightweight. Barring this, the company has not revealed any details and will be holding a separate launch event in Hyderabad on April 18th. We got our hands on the t.phone for a while during which it was running Stock Android 6.0.1. The phone will be reportedly available in 6 colors and looks unique in terms of color. There is no wording on the price as well.
t.phone Photos –
Smartron did speak about the Internet Of Things (IoT) and how these devices can bring about change in lives. We will have to see what kind of devices are in line but it is encouraging to see an Indian company taking these steps.