If you've lot of applications loading at Windows Startup, then it results in longer booting time. Windows Startup time can be decreased to an extent by delaying most of the applications, which load automatically at start-up.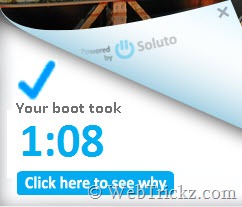 Soluto is free and amazing utility which deeply examines the boot time of system and helps in booting your Windows faster. This Anti-Frustration software currently in Beta, has a cool user interface and does its job really well. Soluto measures boot time and shows how much time and memory an individual app takes to load. Also, it shows a brief description of applications that start upon booting.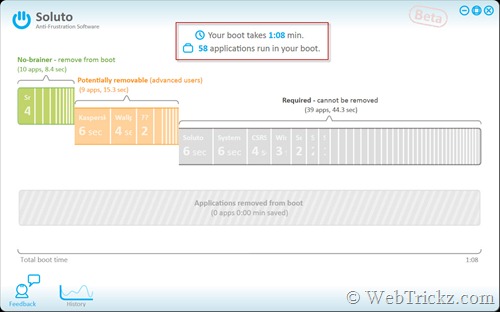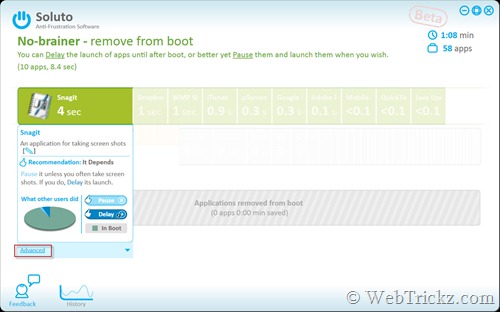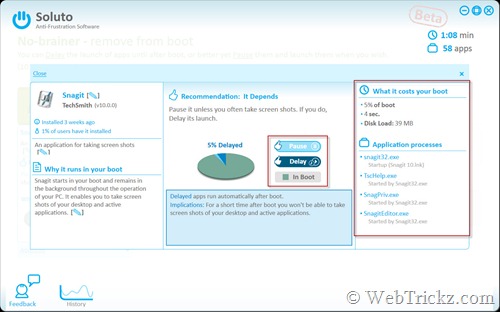 You can reduce startup time by either pausing or delaying certain programs which load at startup. Delay apps is a pretty useful feature which runs apps automatically after boot. It also shows the processes which are associated with a particular application.