Solve the Amazing Leap Frog IQ Test Puzzle
Here is a simple, yet challenging puzzle to give your brain a workout. See if you switch each frog to the opposite side? Simple enough? Click on a frog to move it Good luck!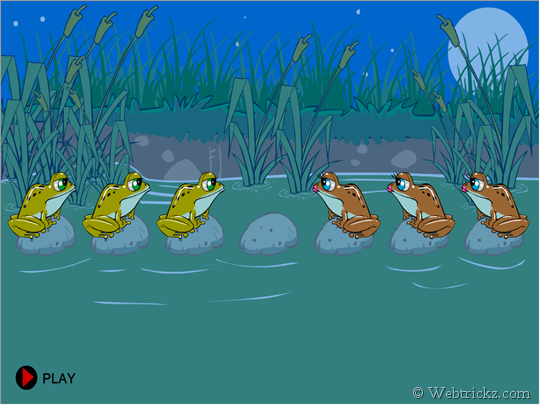 I was unable to solve this Puzzle. Try it Out and check if you can do it. You can also save this flash game to your PC for letting someone to use his/her brain by playing it.
For this See our post on: How to Save and Open Flash (.swf) files from WebPages