Earlier covered, Speaktoit virtual Assistant for Android is now available for iOS devices, thus providing the Non-iPhone 4S owners an opportunity to try out a Siri like efficient service. Besides being a Siri alternative, Speaktoit offers newer capabilities and supports all iPhones, iPod touch and iPad running iOS 4.0 or later.
Speaktoit Assistant is a virtual buddy for your iPhone or iPod that uses natural language technology to answer questions, find information, and connect you with various web services, such as Google, Facebook, Twitter, Foursquare, Evernote, and many others.
The Assistant works with your device to get maps, search for news and images, look up weather reports, convert currency and measurements, send email, and much more.

No need to memorize special commands or complex interfaces – simply speak or type in everyday language and the Assistant will understand and respond with what you need.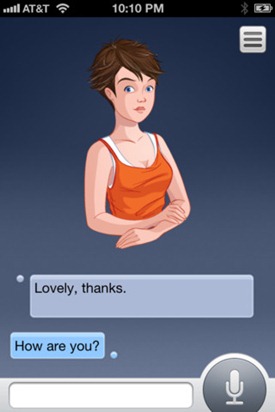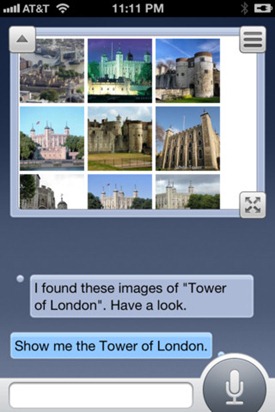 How Speaktoit is different than Siri
– Works on older iPhones, not just 4S.
– Lets you customize your avatar, so you're not talking to a faceless circle.
– Can search maps outside the US
– Update your Facebook/Twitter/Foursquare
– It adds new functionality often (Siri hasn't updated since launching).
– Speaktoit speaks what it says (for example, if you search for weather, this is the difference: Speaktoit: "It is 70 degrees in London" vs Siri: "Here is the weather.")
Speaktoit is still free for Android but the iOS version of the same is available for $1.99 on the App Store. However, you've the chance to get it free as the developers are offering it for Free to the first 100,000 people on Valentine's Day. Grab you free copy now!
Speaktoit Assistant [App store link]