Speedtest.net – Free App to Test Internet speed on iPhone

Speedtest.net has now introduced a free application which allows users to check or measure the network connection speed on their iPhone or iPod Touch. This app has a very smart and easy to use interface with no advertisements.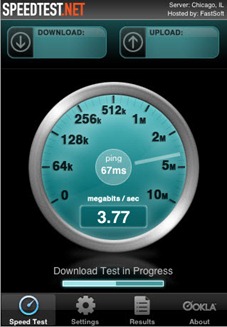 This is the best app which measures both Download and Upload speed in one click and gives highly accurate results.
Download Speedtest.net App [Requires iPhone OS 2.0 or later]