StartEd Lite is a freeware Startup and Windows Service manager which lets you modify your Startup configuration and detects more than 150 Trojan Horses. StartEd Lite displays detailed info about Startup Programs and describes the functionality of every System Service so that even novice users are able to manage their startup configuration.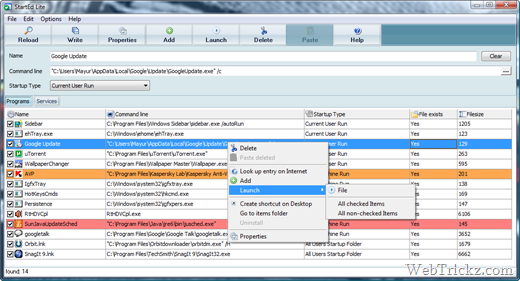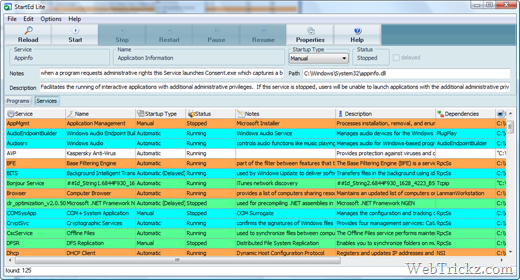 Main Functions of StartEd Lite:
View, Edit, Delete, Disable and Add entries to your program startup configuration
Detect obsolete startup items and unneeded memory hogs
Manage System Services with detailed notes and description
See new startup items and services since last StartEd use
Show detailed information about every startup entry
Launch files
Uninstall Programs
Create shortcuts on desktop (useful for temporary disabled items)
Print out and copy startup list to clipboard
StartEd recognizes more than 150 Trojan Horses in the Startup configuration and displays a warning message
Trojan horses are the most destructive and dangerous species of computer viruses which are loaded at Windows Startup and run constantly in the memory of your PC. StartEd Lite is localized with these languages: English, German, French and Spanish.
Download StartEd 5.30   (Win9x/Win2k/WinXP/Vista/Windows 7 supported)