You can easily get the mockup of Firefox 4.0 new look on your current stable Firefox 3.6 browser without using any of the pre-beta builds of Firefox 4.0.
Strata40 is a Mozilla Firefox theme based entirely on new Firefox 4 mockups which were released over the Internet. Strata40 brings together the most accurate images taken straight from the Mozilla developers and turns them into a fully fledged, functioning theme. Get it here.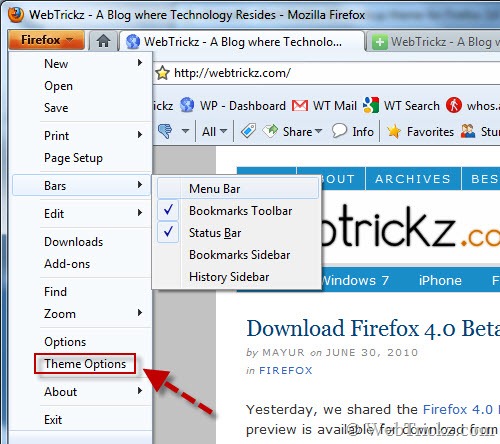 StrataBuddy is a companion add-on for Strata40. It is packed full of features purposely designed to make your browsing experience more enjoyable and as close to the Firefox 4 mockups as possible. Some of these features include Aero Glass effects, new toolbar buttons, new tab bar buttons and a huge range of customization options. Get it here.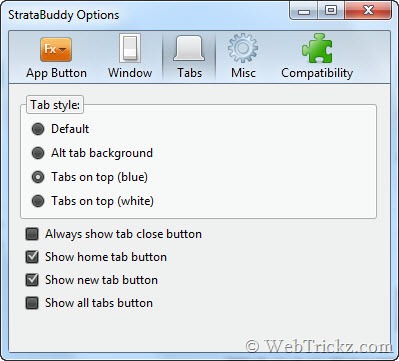 Install both the above add-ons to get the best experience of Firefox 4.0 new interface. Use 'Theme options' from menu to customize stratabuddy options as required.