StumbleUpon, a discovery engine and most popular social bookmarking website has now announced the release of its official free application for iPhone and Android mobile devices. The app will allow users to discover and share cool content from the Web using their mobile phones.
"Following the success of our iPad app, we're excited to extend the stumbling experience to iPhone and Android device users, letting people explore the best of the web at any time no matter where they are," said Garrett Camp, founder and CEO. "Downloading the app is easy and once logged-in, users can discover great online content that's tailored to their preferences."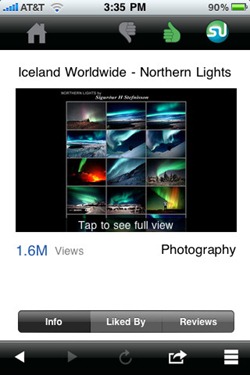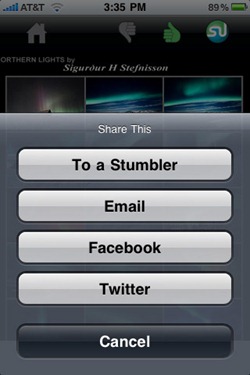 You can stumble all topics at once, just like on your computer or stumble on a particular topic. Users can 'thumb-up' or 'thumb-down' sites they like or dislike, and preferences are saved for their next session. One can stumble over a particular category, such as Photography or Science. Also, it makes easier to stumble in some of the most mobile-friendly channels like: Photos, News, Flickr and YouTube.
Share your favorite sites directly to other Stumblers and via Facebook, Twitter or email. Download the free app and log in with your StumbleUpon account login.
Download StumbleUpon for iPhone [iTunes Link]
To download it on Android, just open the Android market and search for 'stumbleupon'.
Source: StumbleUpon Blog