One explicitly needs to use a relevant software suite or various specific apps to take a backup of Apps, SMS Messages, Calls logs, Contacts, etc. on an Android phone. Here's one interesting application 'Super Backup', with a simple and easy-to-use interface that packs the functionality of several apps.
With Super Backup, you can quickly backup your app(s), contacts, SMS, Call logs, Bookmarks, and Calendars to the SD card or send them directly to your email. Users can backup multiple apps at once as an APK file and it can even backup newly installed apps automatically. You can easily backup all the important stuff to your SD card and restore it anytime using the same app. The app lets you view backups, send backup via email, delete backups, and shows the last backup count along with timestamp as well.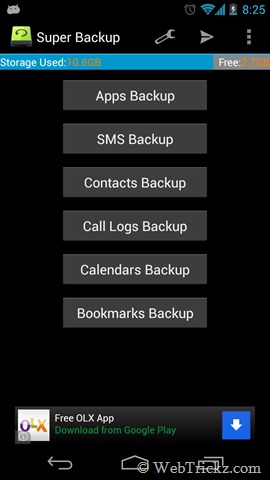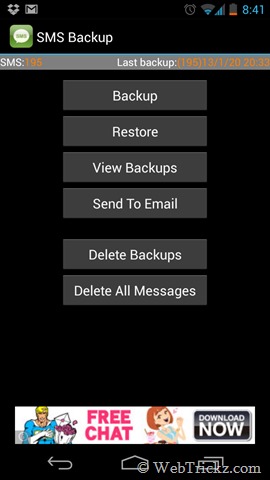 In Settings, users can change the backup folder path to be either on internal or external storage. Moreover, Super Backup offers the ability to schedule automatic backups and auto-upload scheduled backup files to your Gmail account.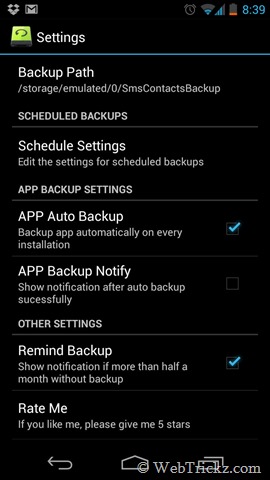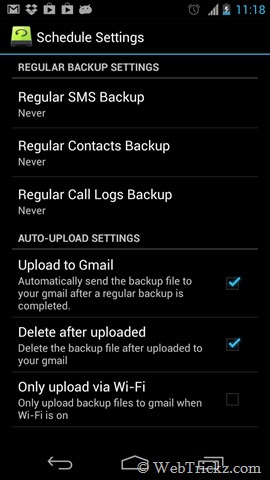 Note: The default backup location is probably the internal storage and not the external. So, it is advisable to assign the backup folder path somewhere on the external SD card.
Download Super Backup : SMS & Contacts [Google Play]