If you own an Android device, then you might be aware that it is usually not possible to easily capture screenshots on Android phones. For that, one needs to use the Android SDK method or root their phone and then install some app to do the needful.
LG Optimus One P500 that comes pre-installed with Android 2.2 Froyo OS, doesn't allow users to take screenshots using shortcut keys. But there is a very easy way to do same and that too "WITHOUT ROOTING" your LG Optimus One phone. Check below:
How to Take Screenshots on LG Optimus One P500 –
1. Make sure your phone is connected to Internet.
2. Open Android Market and search for app named "shootme". [Market link]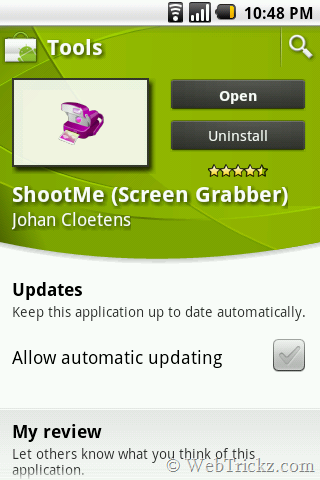 3. Install 'ShootMe' app. (It says Only supports ROOTED devices, but works perfectly on P500 without rooting).
4. Open the app, hit the Accept button and then Click the 'Hide' button.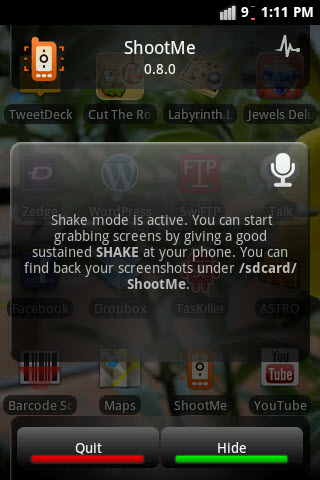 5. Give a good sustained SHAKE to phone or shout to take screenshot of desired screens.
The screenshots are saved in PNG format in the folder named 'ShootMe' on your sdcard. You can transfer captures to your PC via Bluetooth, Email, USB connection, etc.
Thanks Arpit for the hat tip.